Shell Wants Scotland To Stay In UK As Oil Firms Opt For Stability
by Reuters
|
Thursday, March 06, 2014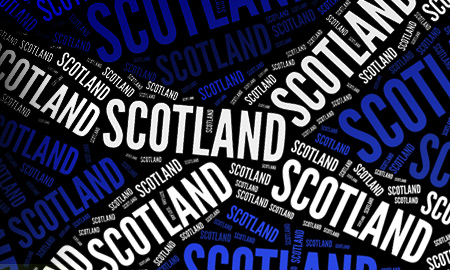 Shell becomes the second oil major, after BP, to urge Scotland to stay within the UK ahead of the referendum planned for this September.
LONDON, March 6 (Reuters) - Royal Dutch Shell has become the second energy heavyweight to urge Scotland to stay in the United Kingdom as the campaign for Scottish independence battles mounting opposition from businesses.
Shell is a key player in the North Sea oil and gas fields off Scotland and its Chief Executive Ben van Beurden said a vote for independence on Sept. 18 would mean greater uncertainty for the energy industry.
Last month, the boss of BP warned Scottish independence could cause "uncertainties" for his company.
Other oil companies in the North Sea on Thursday stressed the importance of predictability for their operations, joining a growing number of financial services companies voicing concerns about the impact of independence but avoiding political comment.
Another of Scotland's largest companies Aggreko, a provider of temporary power generators which has its headquarters in Glasgow, joined the chorus on Thursday.
It said independence would likely add significantly to its administration costs as its UK operations would have to be split into two trading entities.
Opinion polls have the independence movement trailing with only about one third of voter support but the gap in the polls has narrowed this year as the debate gathers pace.
1
2
3
View Full Article
Generated by readers, the comments included herein do not reflect the views and opinions of Rigzone. All comments are subject to editorial review. Off-topic, inappropriate or insulting comments will be removed.
RELATED COMPANIES