The Changing Landscape of North American Gas is Regulatory Policies
|
Wednesday, March 05, 2014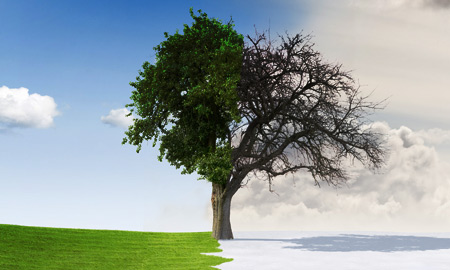 The changing landscape of the North American unconventional gas is causing the industry and forcing the federal government to examine how to best regulate the business, a panel discussed Wednesday at IHS CERAWeek.
"The economic benefits of natural gas is substantial," stated Marvin Odum, president of Shell Oil Company, "the environmental benefits of creating natural gas is a topic that is often debatable between the industry and some communities."
As the production of natural gas increasingly plays a vital role in North America's energy future, the environmental impacts and regulatory safeguards are viewed as major challenges and is a process that the industry fine tunes as it moves forward, commented Odum.
Both state and federal government continue to develop and strengthen regulations to address some of these impacts, the panel stated, but the two major concerns from a citizen standpoint are air pollution and methane emissions, said Fred Krupp, president of the Environmental Defense Fund.
A new study, published in the Proceedings of the National Academy of Sciences Nov. 25, found that methane emissions from shale gas production may be higher than previously thought. Methane can be released from natural gas wells during the drilling process, and that the methane released could be 50 percent higher than the U.S. Environmental Protection Agency originally estimated.
"Methane leaking from the natural gas supply chain is a major climate concern," stated Krupp. "Methane is a major climate pollutant 72 times more potent than carbon dioxide over a 20-year period. The problem is that right now, there is very little hard data to go on to say with any confidence what the extent of the natural gas industry's methane leakage problem is, or even where in the supply chain methane is leaking."
Krupp also mentioned how the breakdown of communication in regards to the industry, environmental issues and private citizens tend to fall on the industry's shoulders.
"I will say it, the industry brings the problem on itself. By not creating a conversation, it creates problems," Krupp said. "Opposition about fracking in Europe is correlated to the current practices in the United States."
With natural gas being a fast moving issue for Colorado, John Hickenlooper, governor, state of Colorado, commented on the opposition between a small group of people and the state's industry. The oil and gas industry currently employs 40,000 workers in Colorado and is a major economic driver, he mentioned, and the state exports three quarters of the gas that it produces.
The success that the state has witnessed in regards to alleviating problems between the industry and Colorado citizens is due to responding to concerns about air quality, health, noise, water scarcity, and other issues, noted Hickenlooper.
"We started a conversation and grew from there. This conversation began a process on how to protect intellectual property while being transparent," he said.