FlexGen Brings Portable Power to Remote Drilling Sites
by Gene Lockard
|
Rigzone Staff
|
Friday, March 07, 2014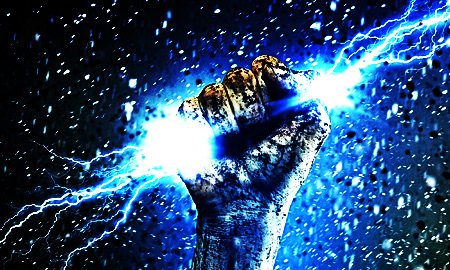 The remoteness of oil and gas wells is a necessary aspect of drilling, which invariably means there is a lack of existing infrastructure – including electrical power – to support drilling operations. To better meet the need for electrical power for drilling in remote locations, FlexGen Power Systems is about to market a new, solid-state power source that has literally been proven on the battlefield.
FlexGen Power Systems is a branch of U.S.-based military power supply provider Earl Energy, and its FlexGen Solid State Generator, while new to the oil and gas sector, has been in use by the military worldwide, including Afghanistan and Iraq for several years, Steven Jones, FlexGen's director of communications told Rigzone.
The company was started by former military personnel who knew first-hand what the shortcomings of typical generators were out in the field and decided a new approach was called for, Jones explained. While the power systems were developed by the military, the company realized there were other applications, such as the oil and gas industry, where the power systems could offer significant advantages over existing products.
"You can use our power systems anywhere that you can operate a natural gas or diesel generator," Jones said.
Multiple Advantages of the FlexGen Solid State Generator
For the oil and gas industry, there are several advantages of the FlexGen power system over a typical generator, Jones said, and a significant savings in fuel is one of them. The fuel savings is due to the fact that only one generator is needed, and it runs only a fraction as long as it would be without the power system.
"With this system, you're running your generator 4 to 6 hours a day (to charge up the power system), instead of 24. The worst results we've ever seen have shown a 52 percent decrease in fuel reduction. The first time the U.S. Marine Corp tested it in the Mojave Desert, they saw a 94 percent reduction in fuel. They didn't believe it, so they bought two of the systems to test with, and they've been using them in Afghanistan ever since," Jones said.
1
2
3
View Full Article
Generated by readers, the comments included herein do not reflect the views and opinions of Rigzone. All comments are subject to editorial review. Off-topic, inappropriate or insulting comments will be removed.