Total's CEO Discusses Rising Costs, Meeting Global Demand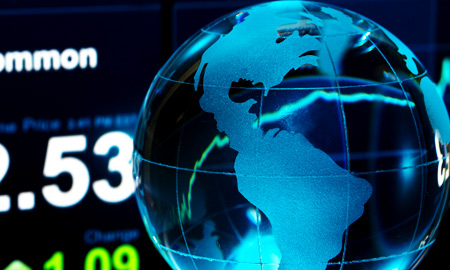 Total's CEO Christophe de Margerie notes large expenditures, delays and energy demands are the focus of the oil and gas industry.
Large expenditures, delays and lower than expected production have made the energy industry pause and take note on how to eradicate the problem.
Rising energy costs in the industry was one of the key messages discussed at IHS CERAWeek Tuesday and the main point that Total S.A.'s Chairman and CEO Christophe de Margerie discussed in his keynote luncheon address.
"We have to reduce demand in a cost-efficient manner, but also be competitive to satisfy the markets," he stated later in a media brief.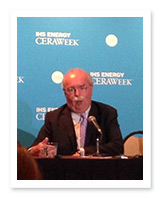 Christophe de Margerie, Total Chairman & CEO
As world energy consumption is projected to increase by 56 percent over the next three decades, fossil fuels will continue to supply much of the energy used worldwide, according to the U.S. Energy Information Administration. While investing in growth is necessary to meet global and market demand, changing the way oil majors' focus on a project will be needed, he added.
"The time between green lighting a project to production is too long," he noted. "Yes, we have to start earlier on a project; yes, we have to take a systematic approach; and yes, we have to eliminate delays."
This cost trend is not new, Margerie noted, and is a focus for all major international oil companies. There is no more peak oil or gas, but peak capacity, he stressed.
"Today we are not able to meet demand. It's that simple."
As companies look to remote areas for new petroleum resources coupled with geological and engineering difficulties, costs have caught up to revenues for many classes of projects.
The demand for all fossil fuels is a situation that will not take a back seat to renewables, De Margerie added.
"If we don't meet the current demand of 55 million barrels of oil per day, then there's no point in renewables."
De Margerie sees it as the responsibility of the industry to fill the energy demand.
"We need oil and gas. It is not against renewables, it's not against this feeling that we need to be cleaner. Who will be responsible? Us, the oil and gas companies. At the end of the day, fingers will be pointing at us, saying, 'you didn't do your job.'"
The urgency to go after more complex oil will be met by Total and other international majors, he noted, but security and safety go hand-in-hand, as well as returns being sufficient to justify the investment and risk.
When asked about Total's stance on Russia, De Margerie said, "We are there for the long-term. We need the Russian gas and we need what the country offers, so let's find a solution."