Myanmar Still Deliberating on Offshore Block Tender Award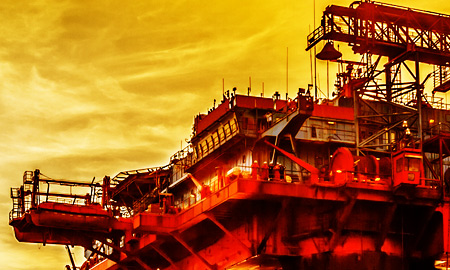 Myanmar mulls a much awaited tender award for 30 offshore petroleum blocks, with a decision now expected by the end of March.
Contrary to industry expectations, Myanmar has yet to award a tender for the Offshore Block Bidding Round 2013 that closed last June. An announcement for the award of 30 oil and gas blocks – comprising 19 deepwater and 11 shallow water blocks – is now likely to be made before the end of March.
The award could contribute to greater upstream oil and gas activities in Myanmar, home of Southeast Asia's most promising petroleum resource base, which has been generally underdeveloped following decades of political and economic sanctions against the former military government.
Delays in Tender Award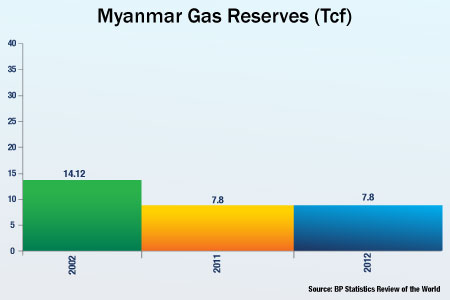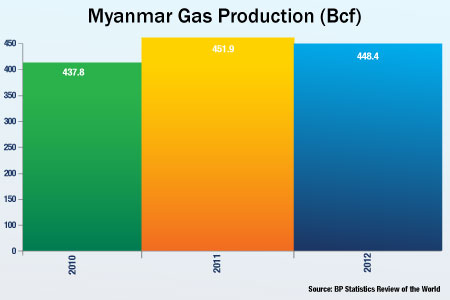 In November, Myanmar's Ministry of Energy pre-qualified 61 of the 75 bidders, including major independent oil companies (IOC), Asian national oil firms and other petroleum companies in the country's offshore bidding round. Of these, only 30 firms submitted bids for the 30 offshore blocks when the deadline closed mid-November. No details were available on bidders for the blocks, but participants indicated interests in more than one block.
Results of the tender, which the energy ministry had indicated would be released late December or early January, are expected in March. Even so, the March timeline "will [also] depend on the management," an energy ministry source told Rigzone.
Evaluation of the bidders' final proposals for the country's offshore exploration blocks appeared to have been completed although top governmental officials are still finalizing the tender award.
"Maybe the Ministry of Energy finds it very hard to select from the many bidders," legal and tax advisory company VBD Loi's Senior Associate Wai New Tun told Rigzone.
Compared to the award of Myanmar's upstream tenders issued prior to the lifting of Western economic sanctions, when there were fewer bids, the Ministry of Energy now has to evaluate 30 bids and joint bids in the latest tender from major IOCs, Asian national oil companies and several regional firms.
1
2
3
4
5
View Full Article
Generated by readers, the comments included herein do not reflect the views and opinions of Rigzone. All comments are subject to editorial review. Off-topic, inappropriate or insulting comments will be removed.