Workforce Housing in Oil, Gas as a Recruitment, Retention Strategy
|
Friday, February 28, 2014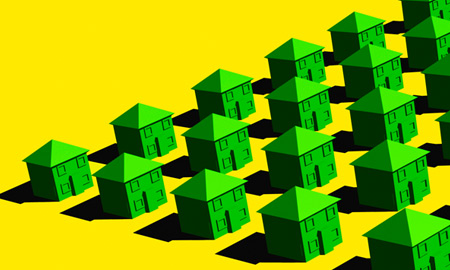 Employers strive to attract and retain top field workers in North America's growing oil patches through quality workforce housing.
As the search for natural resources takes the industry to remote locations and developing areas – while creating thousands of new jobs and rapid economic growth – the demand for quality workforce housing intensifies. What was meant to be a temporary accommodation, has now become a permanent home for oilfield workers as the North American energy boom revitalizes cities throughout the region.
The energy renaissance in North America has seen its working population swell by as much as 70 percent in certain regions, mainly driven by oilfield workers and those in fringe industries such as construction and transportation.
"Many companies have difficulties retaining existing workers due in large part to poor living conditions at remote worksites," stated Graham Chandler, Ph.D., author of the white paper "Workforce Housing as a Recruitment and Retention Strategy in Oil, Gas, Mining and Construction Operations: the other 12 hours".
"Several strategies can be implemented … to increase profitability, boost productivity, enhance morale, reduce turnover and improve safety."
By the Numbers
The labor challenge in the North American oil and gas operations "can be summed up simply as a steadily growing gap: demand for labor is expanding and the pool of workers is dwindling," Chandler stated.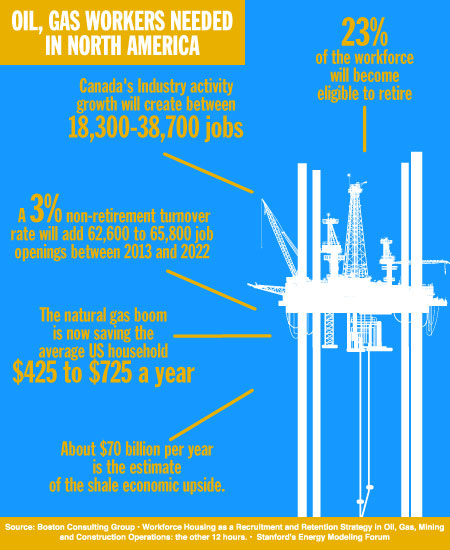 1
2
3
4
View Full Article