Time Ticking on US LNG Export Window of Opportunity
|
Thursday, February 27, 2014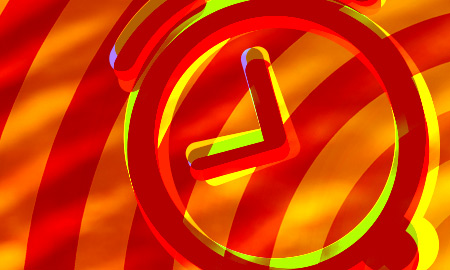 The clock is ticking on the time window for the United States to reap the benefits of LNG exports, according to Wood Mackenzie.
The clock is ticking on the time window for the United States to reap the benefits of liquefied natural gas (LNG) exports, an analyst with Wood Mackenzie told attendees at the Platts 13th annual Liquefied Natural Gas Conference in Houston last week.
More than 25 LNG export projects have been proposed for construction in the United States. To date, six LNG export applications representing 8.47 billion cubic feet per day (Bcf/d) of supply have been approved. However, a final investment decision has only been taken on one project.
The pace of regulatory approvals for non-Free Trade Agreement (FTA) and for construction permits are cited primary factor holding up the pace of LNG export project approvals, said Asish Mohanty, senior analyst with Wood Mackenzie.
After a long pause, approvals for non-FTA export projects are starting to occur again, though not at a fast pace. The process for construction permits from the Federal Energy Regulatory Commission (FERC) has slowed down noticeably, with the environmental impact statement for the Freeport and Cameron LNG projects delayed by six months. These delays mean that other projects in the queue will be delayed even further, Mohanty noted.
The U.S. Department of Energy (DOE) approval process for non-FTA projects and FERC construction approval process are the most visible bottlenecks that projects face. Other bottlenecks include specific technical and environmental issues such as footprint restrictions and opposition by local communities. Other projects face challenges in gaining access to existing infrastructure at brownfield developments.
The outlook for U.S. export terminals hinges on value and package that U.S. LNG supply brings to the global LNG market table, Mohanty noted.
Asian Energy Demand Primary Driver of LNG Market
Asian LNG demand, which comprises two-third of the global LNG market, is the fastest growing segment of the market. LNG projects moving forward will primarily be underwritten by Asian LNG demand, which has grown significantly in the past 2.5 to three years due to the Fukushima nuclear disaster in Japan. By 2025, global LNG demand is expected to reach 350 million tonnes per annum (mmtpa). However, this demand is expected to be dwarfed by proposed liquefaction capacity of 555 mmtpa in that same year.
1
2
3
4
5
6
View Full Article
Generated by readers, the comments included herein do not reflect the views and opinions of Rigzone. All comments are subject to editorial review. Off-topic, inappropriate or insulting comments will be removed.