Time Ticking on US LNG Export Window of Opportunity
|
Thursday, February 27, 2014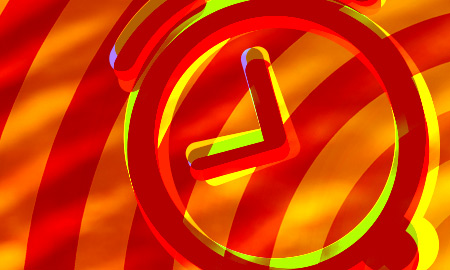 The clock is ticking on the time window for the United States to reap the benefits of LNG exports, according to Wood Mackenzie.
The clock is ticking on the time window for the United States to reap the benefits of liquefied natural gas (LNG) exports, an analyst with Wood Mackenzie told attendees at the Platts 13th annual Liquefied Natural Gas Conference in Houston last week.
More than 25 LNG export projects have been proposed for construction in the United States. To date, six LNG export applications representing 8.47 billion cubic feet per day (Bcf/d) of supply have been approved. However, a final investment decision has only been taken on one project.
The pace of regulatory approvals for non-Free Trade Agreement (FTA) and for construction permits are cited primary factor holding up the pace of LNG export project approvals, said Asish Mohanty, senior analyst with Wood Mackenzie.
After a long pause, approvals for non-FTA export projects are starting to occur again, though not at a fast pace. The process for construction permits from the Federal Energy Regulatory Commission (FERC) has slowed down noticeably, with the environmental impact statement for the Freeport and Cameron LNG projects delayed by six months. These delays mean that other projects in the queue will be delayed even further, Mohanty noted.
The U.S. Department of Energy (DOE) approval process for non-FTA projects and FERC construction approval process are the most visible bottlenecks that projects face. Other bottlenecks include specific technical and environmental issues such as footprint restrictions and opposition by local communities. Other projects face challenges in gaining access to existing infrastructure at brownfield developments.
The outlook for U.S. export terminals hinges on value and package that U.S. LNG supply brings to the global LNG market table, Mohanty noted.
Asian Energy Demand Primary Driver of LNG Market
Asian LNG demand, which comprises two-third of the global LNG market, is the fastest growing segment of the market. LNG projects moving forward will primarily be underwritten by Asian LNG demand, which has grown significantly in the past 2.5 to three years due to the Fukushima nuclear disaster in Japan. By 2025, global LNG demand is expected to reach 350 million tonnes per annum (mmtpa). However, this demand is expected to be dwarfed by proposed liquefaction capacity of 555 mmtpa in that same year.
Eighty percent of global LNG supply will be sourced from five areas, including the United States, Canada, East Africa, Australia and Russia.
Australia has seen tremendous growth in LNG development in the past two to three years, with final investment decisions made and construction underway for eight projects. However, this growth has taken its toll on labor and resources, resulting in cost escalations and project delays. As a result, greenfield LNG project proposals are losing steam, and planned expansions on greenfield projects will take time. Most LNG buyers will take a "wait and see" approach on greenfield projects, only taking them seriously when they've come through.
East Africa, where a number of LNG projects are proposed, has great potential, but the lack of basic industry infrastructure and high institutional uncertainty means LNG project development will take time, Mohanty said. With minimal or non-existent service sector, the region is less equipped to handle large LNG construction projects.
LNG project developers will face significant technical challenges along the supply chain – from upstream to the plant – for Canadian LNG export projects, which will slow progress on these projects. Companies will face challenges in constructing pipelines to ship Western Canadian reserves to British Columbia, where eight projects have been proposed for construction on Canada's west coast.
Other challenges facing Canadian LNG projects include limited labor and resources – and competition with other countries for workers and resources – fiscal uncertainties, dealings with indigenous group First Nations, give the perception that Canadian LNG projects are moving at a slower pace. While Canadian LNG projects will move forward eventually, significant uncertainty remains on the timing of project start-up.
In Russia, the Yamal LNG project faces significant technical challenges associated with its location within the Arctic Circle. However, LNG exports from the project are expected to start up before the end of the decade.
Unlike other members of the Big Five, including Russia, most LNG buyers are interested in having exposure to U.S. LNG export terminals, which offer several advantages to projects in other countries. These advantages include lower deliverability risk, better access to labor and other resources, an extensive pipeline network and multiple supply sources.
"U.S. LNG can fill in the medium-term gap for demand and provide optionality for LNG buyers' portfolio," said Mohanty.
In the long-term, however, supply competition will heat up as LNG export projects come online around the world. U.S. LNG export projects could come under stress from the growth of other gas-based industries in the United States. The United States' distance to market – and perception by foreign buyers in a slow LNG export facility permitting process – could also work against U.S. LNG export projects. Long-term LNG demand also faces risks from the potential reconstruction of Japanese nuclear power capacity.
Buyer interest in LNG works in phases.
"If you look three or four years back, everyone wanted a piece of Australia LNG, the new thing on the block. However, interest has waned as buyers move onto the next new thing."
In this case, it's U.S. LNG; however, this phase also will come to an end.
"Key buyers want a variety in their LNG supply portfolios," Mohanty said. "The overall conclusion is, time is of the essence for U.S. LNG export projects."
DOE: Job is to Make 'Good Policy Decisions' on LNG Export Terminals
When Chevron Corp. submitted an application for the gravity-based Port Pelican regasification project in the late 1990s/early 2000s, it was assumed that an onshore regasification facility would never receive a permit since no new refinery capacity had been built in years, said Christopher A. Smith, principal deputy assistant secretary with U.S. Department of Energy (DOE).
The U.S. shale revolution changed that assumption and transformed the country from a destination for foreign LNG into a potential LNG exporter, in some cases, from the same facilities build to regasify LNG coming into the country. Thanks to shale gas and oil, the United States has gone from an era of concerns over scarcity to an era of abundance. Unconventional oil and gas also have changed the way the United States thinks about energy security.
Fossil fuels, particularly natural gas, will play a key role in moving the U.S. economy forward while reducing greenhouse gas emissions, Smith noted.
Responding to criticism from the oil and gas industry that DOE was taking too long to permit LNG export projects, Smith said DOE's job was to make "good policy decisions" that would unlock opportunities beneficial for the U.S. economy and for U.S.-based businesses.
Given the abundance of natural gas, DOE wants to ensure that this resource gets to the economy, the burner tip and to power producers to create value for the economy. At the same time, DOE wants to ensure that the communities where shale wells are drilled are confident that DOE is taking their concerns seriously and is "scientifically quantifying" these concerns and effectively mitigating risks, Smith noted.
LNG export terminals that will serve free trade agreement countries will be approved without delay or modification. Applications for projects that will serve non-FTA markets – and a number of proposed projects are intended for non-FTA countries – are evaluated on a "case by case" basis. Projects are approved on a first come, first serve basis, and applications already in progress get priority.
Project applications for LNG terminals that will export to Free Trade Agreement (FTA) countries are considered in the national interest and are approved without delay or modification. Project applications for terminals exporting LNG to non-FTA countries are evaluated on a case-by-case basis to determine if they're in the U.S. public's interest.
DOE also will have to address the cumulative impact of projects approved as part of the public interest determination. Projects are evaluated on a first-come, first-serve basis, and applications already in the system are given first priority. A broad range of factors are considered in the approval process, including:
a proposed terminal's impact on the economy
job creation
environmental issues
industrial uses of gas
balance of trade and energy security
The interests of a wide range of stakeholders also are considered. Smith said DOE has worked to ensure its approval process is "open and transparent" and that feedback from stakeholders is acknowledged and addressed. The agency does take market pressure into account, but its priority is to make decisions on behalf of protecting the public's interest.
When DOE writes an order – typically about 150 pages long – the agency offers not just a yes or no, but seeks to offer a "sufficient and well-reasoned" explanation behind the decision, Smith said, adding, "We seek to measure twice and cut once" to ensure good decisions are made in terms of long and short-term energy security.
More Certainty Seen in FERC Process
Kirstin Gibbs, partner with the law firm Bracewell & Giuliani LLP, sees more certainty in the Federal Energy Regulatory Commission's (FERC's) approval process for siting LNG export terminals, as the process is not very different from what FERC has done in the past. The timeline for project approval hinges on several factors, including engineering complexity, environmental issues and oppositional intensity. The current project approval timeline is around three years.
FERC is "an old hat" at being a lead agency for environmental analysis, and extensive experience working with agencies such as the U.S. Coast Guard and the Pipeline and Hazardous Materials Safety Administration on project approval, Gibbs noted. Approval of LNG export projects will get done, but will be slow due to the amount of work.
While DOE oversees the authorization process for LNG exports to FTA and non-FTA countries, the FERC oversees the approval process for LNG terminal siting. Both DOE and FERC's jurisdiction over these processes falls under Section 3 of the Natural Gas Act.
DOE and FERC's approval processes are separate, but the agencies do rely on records established in proceedings by each other. For example, FERC will rely on input from DOE studies on economic issues, while DOE will utilize data gathered by FERC for environmental analysis in its decision-making, said Gibbs.
FERC also oversees the pipelines connected to these terminals under Section 7 of the NGA. This process is similar to the siting process, but has slightly different standards. In this case, FERC considers if a pipeline project is in the public convenience and necessity, or if it could harm existing customers or interconnecting pipelines.
Gibbs noted that FERC has been struggling with how to award capacity in the future on pipelines interconnected to terminals that were intended as import terminals, but are slated for exports instead, particularly where existing customers already have capacity at pipelines and the terminal. In the case of facilities such as Cove Point in Maryland, which has import and export capacity, rate and service issues will come into play because of the mix of import and export customers, Gibbs said.
The Second Circuit Court of appeals has upheld FERC's authority to analyze LNG export projects, but not to include the impact of upstream production activities. FERC may consider the impact a project may have on other terminals that are in the pre-filing phase or have been proposed, Gibbs said.
The Cameron LNG project was the first for which a draft environmental impact statement (EIS) was written, but for some existing import facilities where liquefaction is being added, FERC is preparing environmental assessments (EA). While EISs are more comprehensive and time-consuming, Gibbs noted that EISs may mitigate appeals if a party such as an environmental group tries to block a project's approval. Project developers "should not be afraid" of the EIS process.
Generated by readers, the comments included herein do not reflect the views and opinions of Rigzone. All comments are subject to editorial review. Off-topic, inappropriate or insulting comments will be removed.