Making the 'Subsea Factory' a Reality
|
Wednesday, February 26, 2014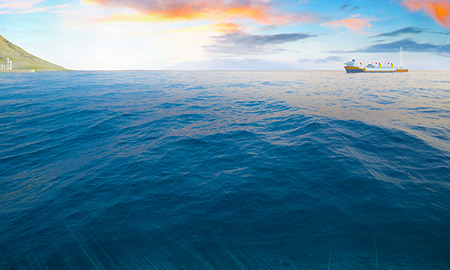 Rigzone talks to GE Oil & Gas about its plans to develop subsea equipment that will ultimately be used in the "Subsea Factory" envisaged by Statoil.
In 2012, Statoil ASA came up with the concept of the "subsea factory" as one of a number of technological strategies designed to help it achieve a production target of 2.5 million barrels of oil per day (MMboepd) by 2020.
Recent announcements from the Norwegian oil and gas major regarding capital spending suggest that its 2.5 MMboepd target could be missed, but the plan to develop a subsea factory system still remains.
At the moment, subsea production systems exist that involve wells located on the seabed, in shallow or deep water. Oil and/or gas is extracted at the seabed and then transported via undersea pipeline to a processing facility on the surface.
These subsea production systems usually consist of static components that can remain in place for decades. They can be as simple as a single well with a flow-line linked to a fixed platform, FPSO (floating production, storage and offloading) vessel or an onshore installation. Or they can be complex, involving several wells.
The subsea factory concept involves a standalone subsea production system on the seabed. It will carry out tasks that are currently conducted on the surface, such as single and multi-phase boosting, gas compression, gas-to-liquid and liquid-to-liquid separation as well as water reinjection.
Statoil needs the subsea factory because the future resources it is targeting are further from land, at greater depths and in colder and harsher environments. Indeed, the firm has stated it believes that compact separation facilities on the seabed will be a key to success in Arctic areas or deep-water areas like the Gulf of Mexico and offshore Brazil.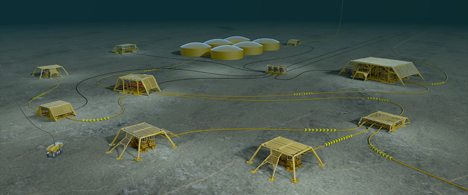 Statoil's depiction of what a subsea factory will look like (source: Statoil).
In early February, Statoil presented its subsea factory concept at GE Oil & Gas's Annual Meeting in Florence, Italy. Rigzone caught up with Neil Saunders, senior vice president at GE Oil & Gas Subsea Systems, to learn how the offshore technology supplier plans to help bring about the subsea factory.
1
2
3
4
5
View Full Article
Generated by readers, the comments included herein do not reflect the views and opinions of Rigzone. All comments are subject to editorial review. Off-topic, inappropriate or insulting comments will be removed.