Floating Production Sector Mildly Optimistic about Growth
by Chee Yew Cheang
|
Rigzone Staff
|
Monday, February 24, 2014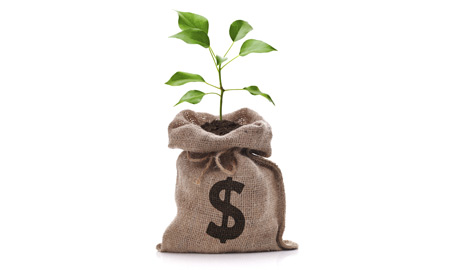 The petroleum industry appears cautiously optimistic about prospects for floating production systems amid competition from unconventional oil and gas for a slice of investment capital.
Total global spending on floating production systems (FPS) from 2014 to 2018 is expected to reach $130 billion on approximately 157 orders as the industry faces competition for investment capital from the unconventional oil and gas sector, recent findings from Energy Maritime Associates Pte Ltd. (EMA) indicated.
FPS Sector in 2013
Over $20 billion worth of contracts for 27 orders were inked in the global floating production industry last year, including 12 floating production, storage and offloading (FPSO) units – the dominant FPS. This was below the peak of 26 orders in 2010 and down from the long-term annual average of 15, EMA said in its Feb. 5 news release.
Mobile offshore production units (MOPU) trailed FPSO with five orders in 2013. MOPU was followed by orders for four floating storage offloading (FSO), three floating storage regasification units (FSRU), two tension leg platforms (TLP) and one production barge.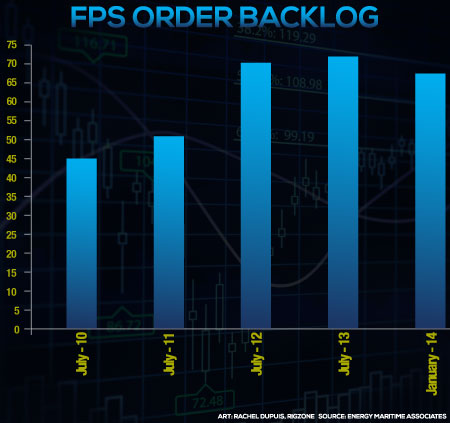 "While the pace of floating production system orders has been slower than expected, over $20 billion in contracts were still awarded last year. The orderbook had been increasing steadily since 2010, peaking at 71 units in mid-2013. Since then it has declined almost 10 percent to 64 units," David Boggs, EMA managing director said.
Various factors have contributed to delays in FPS projects last year, the commercial advisory firm explained, including:
cost escalation
debate over offshore or onshore development options
reservoir estimates, and
alternative investment opportunities like shale
As more offshore petroleum projects moved into deeper waters, the competitiveness of such developments comes into focus. Tight oil projects in the United States have raised doubts about the economic viability of ultra-deepwater projects requiring around $70 to $85 barrel of oil to develop, EMA said.
However the "issue is not so much the oil price but how attractive the returns are … right now a lot of onshore shale in the U.S. is much more attractive," Boggs said at the Marine Money Offshore conference in Singapore Jan. 22.
1
2
3
4
5
View Full Article
Generated by readers, the comments included herein do not reflect the views and opinions of Rigzone. All comments are subject to editorial review. Off-topic, inappropriate or insulting comments will be removed.