Wood Review: UK, Scottish Governments Discuss Future of Oil, Gas Sector
|
Sunday, February 23, 2014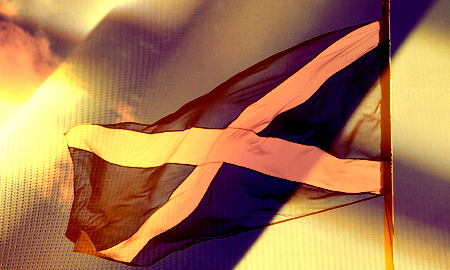 Westminster and Edinburgh governments meet in separate cabinet meetings in northeast Scotland to discuss the future of the oil and gas sector on the UK Continental Shelf.
UK and Scottish government ministers met in separate cabinet meetings Monday to discuss the future of the North Sea oil and gas industry following the publication of Sir Ian Wood's final report on maximizing recovery on the UK Continental Shelf.
The UK Department of Energy and Climate Change commissioned former Wood Group Chief Executive Sir Ian Wood to conduct a review of UK offshore oil and gas recovery and its regulation in June 2013. The final report, published Monday, set out three core recommendations:
A new shared strategy for the UK for maximizing economic recovery, with commitment from the government and the oil and gas industry.
The creation of a new arm's length regulatory body that will oversee and develop a program of change and growth.
A greater collaboration in areas such as the development of regional hubs, sharing of infrastructure and reducing the complexity and delays in current legal and commercial processes.
Ahead of a referendum on Scottish independence scheduled for mid-September this year, UK Prime Minister David Cameron chose Monday to move his cabinet session away from its usual location at No.10 Downing Street to Aberdeen, Scotland in order to discuss Sir Ian Wood's recommendations. Meanwhile, the pro-independence Scottish Nationalist Party-dominated Scottish government is holding its own cabinet meeting just outside Aberdeen.
Westminster and Edinburgh politicians know that Scottish voters' perceptions about the future of the North Sea oil and gas industry is set to play an important part in their decisions to vote 'yes' or 'no' in the forthcoming referendum.
The Scottish government believes that North Sea oil has been "squandered" by successive Westminster governments and that a 'yes' vote for Scottish independence would mean a better future for the North Sea industry, while it would give Scotland the opportunity to establish a Norwegian-style sovereign wealth fund for the country. But UK PM David Cameron argues that "the broad shoulders" of the UK government are required to support investment in the industry.
According to the Wood Review, 42 billion barrels of oil equivalent have already been produced on the UKCS, while between 12 and 24 billion barrels more could still be produced by conventional means. The UK government has accepted Sir Ian Wood's recommendations, which it pointed out could result in a boost to the UK economy of $330 billion (GBP 200 billion) through additional production.
Industry body Oil & Gas UK also welcomed Sir Ian Wood's final report, with Chief Executive Malcolm Webb describing it as a "game changer".
1
2
View Full Article
Generated by readers, the comments included herein do not reflect the views and opinions of Rigzone. All comments are subject to editorial review. Off-topic, inappropriate or insulting comments will be removed.