Exploration Big On Chevron's Australian Agenda
by Ben Creagh
|
Rigzone Contributor
|
Friday, February 21, 2014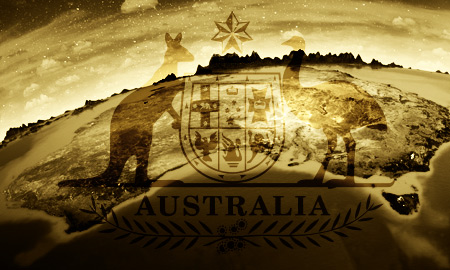 Chevron plans to add to its growing list of exploration successes in Australia by making several new discoveries and expanding its portfolio of assets.
Australia will be "front and center" in Chevron Corp.'s global growth plans as the company aims to build on the success of past exploration programs, according to Australian General Manager of Asset Development Gerry Flaherty.
After making two significant additions to its exploration portfolio in Australia last year, Flaherty explained at the Australasian Oil and Gas Conference (AOG) in Perth this week that Chevron was planning to continue with this expansion.
In October of last year, Chevron acquired exploration interests in two offshore blocks in the Bight Basin off South Australia. Earlier in 2013, the company invested in the Nappamerri Trough in central Australia by acquiring new gas interests, marking its entry into the country's onshore sector.
"Clearly for Chevron, Australia is front and center for our growth ambitions, with a very exciting exploration future," Flaherty said.
Flaherty outlined a positive attitude towards the industry's exploration future in Australia, saying there was a lot of gas still to be found by the next generation of explorers.
"We are going to have to apply new technology, new insights, new ideas and extend these technologies to new provinces like the Great Australian Bight and the unconventional sector both here in Western Australia and at the Nappamerri Trough In central Australia," he said.
Chevron's recent exploration programs in Australia have proved positive for the company. According to Flaherty, the company has announced 21 discoveries and added more than 10 trillion cubic feet to its resource base since 2009.
He added that 2014 was shaping as another good year for Chevron's Australian exploration team, with the company on track to deliver even more discoveries.
"Our success rate is almost 90 percent, which is well above the global average for exploration programs," Flaherty said.
"I expect 2014 to be a very good year for our exploration program – we're not done yet."
Meanwhile, Chevron, the major stakeholder in the Gorgon and Wheatstone liquefied natural gas (LNG) projects in northwest Western Australia, is committed to integrating the latest industry innovations and technology into its developments, Flaherty said.
The company remains on target to deliver first gas at Gorgon in mid-2015 and at Wheatstone in 2016.
"For development projects, more efficient technology will continue to drive more efficient development plans," he said.
"The key to this is really about integration – integrating geophysics with geology, with reservoir engineering, with production engineering, with drilling and with completion services."
"All of those product and service lines need to come together for success."
Generated by readers, the comments included herein do not reflect the views and opinions of Rigzone. All comments are subject to editorial review. Off-topic, inappropriate or insulting comments will be removed.
RELATED COMPANIES