Houston College Masters Programs Prepare Future Energy Executives
by Gene Lockard
|
Rigzone Staff
|
Thursday, February 20, 2014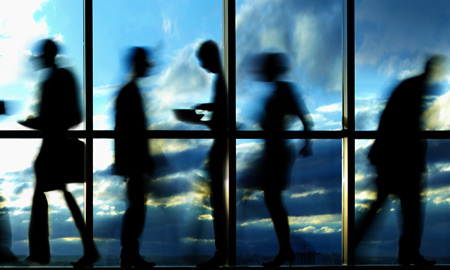 UH's energy-focused Bauer College of Business Administration and Rice's Jones Graduate School of Business prepare tomorrow's energy executives.
To prepare energy executives to navigate the myriad challenges faced by the oil and gas industry, and to provide them with the opportunity to broaden their scope while increasing their knowledge and skills, two Houston colleges – the University of Houston and Rice University – are offering energy-focused graduate programs in business administration.
The challenges faced by the energy industry today are significant, and include sustainability issues, how to identify the next oil and gas frontiers, and how to manage the transfer of experience and intellectual capital to a new generation of workers as those in the Baby Boom generation continue to retire out of the industry.
In 2002, Bauer began offering energy sector programs for graduates, and its Global Executive MBA (GEMBA) program was Houston's first Energy MBA.
Alumni of Bauer College are heavily represented in the energy industry, according to John Reinert, Bauer College assistant dean for graduate and professional programs. For example, at Centerpoint Energy, one of the largest utility companies in the nation, there are nearly 500 alums from UH, many of them Bauer College graduates, according to Dimitri Karastamatis, Centerpoint's general manager of Mobile Energy Solutions, Inc. These UH alums have their own alumnus organization, and they've already provided 2 endowments for UH and are working on a third, Karastamatis noted.
The University of Houston's Bauer College began in 1942 as the College of Business Administration. A name change occurred in 2000, following a $40 million donation by Charles Ted Bauer. The Bauer College offers business degrees at the undergraduate, masters and doctoral levels.
The programs offer students a real-world educational platform, and are designed not only to prepare students to meet the needs of industry, but also to prepare them to become the global business leaders of tomorrow, according to Reinert.
Rather than have using visiting professors, Bauer College uses professors who live in the Houston area. The professors are drawn from the ranks of business leaders who are familiar with industry needs, Reinert noted.
1
2
3
View Full Article
Generated by readers, the comments included herein do not reflect the views and opinions of Rigzone. All comments are subject to editorial review. Off-topic, inappropriate or insulting comments will be removed.