Energy Panelists Discuss How to Sustain Energy Industry for Growth
by Gene Lockard
|
Rigzone Staff
|
Tuesday, February 18, 2014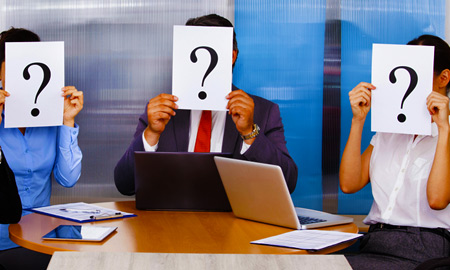 Public and private sectors meet in Houston to discuss regulatory climate and other challenges facing the energy industry.
While consumers benefit from energy independence and stable prices, some of the most vocal opposition to the industry comes from those who fear the new technologies that make price stability possible, according to a group of panelists from the public and private sectors that addressed the oil and gas industry at the recent Winter NAPE Business Conference in Houston.
It is a challenging time for the industry, and stakeholder interests often seem to be pitted against one another. Energy companies seek more netbacks from markets outside the country, while policy makers fear that selling in the global market could tighten domestic supply and send prices rising. Energy corporations seek new opportunities for growth, even as the din over environmental concerns grows louder.
These are some of the issues that the panelists – Christi Craddick, a Texas Railroad Commissioner, David Blackmon, the managing director at FTI Consulting, Matt Lepore from the Colorado Oil and Gas Conservation Commission and Don McClure, vice-president, government, stakeholder relations and legal at Encana Corporations Oil and Gas US Division – took on.
The State of Energy in Texas
Craddick led off by bringing attendees up to date with where the Texas oil and gas industry is. She noted that there is "a lot going on" in Texas in the oil and gas industry. The year 2013 ended with 829 active drilling rigs in the state, producing 1.8 million barrels of oil per day (bopd) and 21 billion cubic feet (Bcf) of natural gas per day.
For the state, about 30,000 drilling permits were issued, while 25,000 completion reports were issued, indicating a robust industry, Craddick said.
In the Barnett Shale, there were about 28 active drilling rigs that produce about 5 Bcf per day. About 320 permits were issued for the Barnett Shale in 2013, and little growth is expected until the price of natural gas moves higher, Craddick said.
"There was massive growth in the Eagle Ford Shale, with 229 rigs running," Craddick said. "In 2008, there were 26 drilling permits issued in the Eagle Ford. Last year, that number jumped up to 4,100."
1
2
3
4
5
View Full Article
Generated by readers, the comments included herein do not reflect the views and opinions of Rigzone. All comments are subject to editorial review. Off-topic, inappropriate or insulting comments will be removed.