Technology Seen as Enabler for Arctic Exploration, Production
by Karen Boman
|
Rigzone Staff
|
Friday, February 14, 2014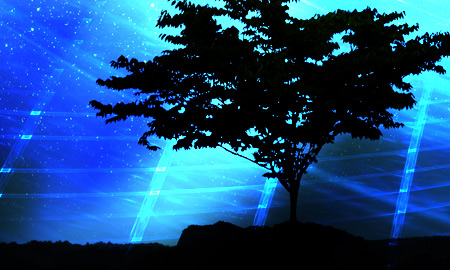 Technology can serve as an enabler for long-term oil and gas development in the Arctic, but is just one of several aspects of Arctic E&P that companies must address.
Technology is an enabler for safe and sustainable operations in the Arctic, which presents challenges in terms of deeper waters, longer distances and environmentally sensitive areas, Konstantinos Makygiannis, senior development and operations engineer with KUFPEC, told attendees this week at the Arctic Technology Conference in Houston. Technological advances that can make Arctic oil and gas production possible include subsea developments, power from shore, pipeline repair systems, as well as oil spill technology and technology that will enable the industry to meet health safety and environmental goals. Technology will serve as an enabler for Petoro AS to achieve its long term goals of exploration and production of the Barents Sea.
Companies operating in the Arctic must take into account not only the ice and extreme swings in temperatures, but the remoteness of some areas. To achieve these targets, companies must understand the reservoir and risks in order to achieve production targets and comply with regulatory standards. The industry not only needs business cases for qualifying technology, but new cooperation models, Makygiannis noted.
Intelligent production systems (IPS) will be critical in helping companies gather information and control a well, but enabling companies to make decisions for asset management, said Darrin Willhauer, global product line director with Baker Hughes Inc. IPS can allow companies to optimize drilling and workovers, minimize the number of wells, allow access to multiple reservoirs, better efficiency through remote monitoring. IPS systems can provide the "right data to the right person to make the right decision" while minimizing personnel exposure to the Arctic environment, Willhauer said.
Some options that can be utilized include all-electric completions to minimize the number of control lines, making up assemblies ahead of time, and developing the next generation of splices.
Companies also face challenges in borehole stability in the Arctic due to permafrost. To address this issue, wellbore integrity monitoring systems, fiber-based strain monitoring systems, distributed temperature and acoustic sensing and Arctic-based cements can be utilized. To improve resiliency, mudline packers to provide redundant casing seal can be implemented. And to cope with the extreme changes in temperature, component testing should be conducted at the surface versus downhole and ruggedized electronics employed for sub-zero conditions.
1
2
3
View Full Article
Generated by readers, the comments included herein do not reflect the views and opinions of Rigzone. All comments are subject to editorial review. Off-topic, inappropriate or insulting comments will be removed.