CNOOC Outlines Business Strategy, Development Plans for 2014
by Chee Yew Cheang
|
Rigzone Staff
|
Tuesday, February 18, 2014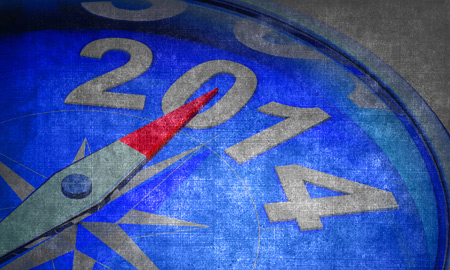 CNOOC recently unveiled its business strategy and development plan for 2014, with the firm holding on to a long term production growth target for the period 2011 to 2015.
China National Offshore Oil Corp. (CNOOC), China's third largest state-owned petroleum company, hopes to achieve its long term production growth of 6 to 10 percent per annum despite its failure to meet the target in recent years.
The Chinese company set its 2014 net production target at 422 to 435 million barrels of oil equivalent (MMboe), including around 69 MMboe accruing from Nexen. Inc. – the Canadian upstream oil and gas firm it acquired for $15.1 billion in July 2012, CNOOC revealed in its Jan. 20 presentation.
This year's production target is therefore only 2.4 to 5.6 percent above an estimated 412 MMboe for 2013, inclusive of Nexen's contribution of approximately 61 MMboe, company data indicated. However, CNOOC's projected production growth for this year remains below the expectations of some research houses, which has pegged it at a minimum of 6 percent.
CNOOC Share Prices Slip on Lower Production Target
CNOOC's share prices dipped on Hong Kong's stock exchange in response to the lower than anticipated production growth target. The share price fell from $1.8 (HKD 13.96) Jan. 20 – when the news was announced – to a recent low of $1.48 (HKD 11.54) Feb. 4, before rebounding to $1.67 (HKD 12.96) Feb. 12.
The 2014 production guidance "clearly implies significant organic productivity declines from existing mature fields, forcing CNOOC to have to rely on Nexen's higher cost projects overseas for long term growth," Gordon Kwan, regional head of oil and gas research at Nomura Holdings Inc. in Hong Kong, said in a Jan. 21 note.
Excluding Nexen's share, CNOOC expects production to reach 353 to 366 MMboe this year, less than the 338 to 348 MMboe that was projected for 2013. Using the mid-point of the given production range, the increase in the firm's annual output is around 4.7 percent. This is below CNOOC's five-year target ending in 2015, which was a goal set prior to the acquisition of Nexen.
"Up till now we still maintain the 6 to 10 percent annual growth target … the growth won't fall from the sky but we have enough projects on hand to support the growth," CNOOC CEO Li Fanrong said after the company filed its 2014 outlook with the Hong Kong stock exchange.
1
2
3
4
5
View Full Article
Generated by readers, the comments included herein do not reflect the views and opinions of Rigzone. All comments are subject to editorial review. Off-topic, inappropriate or insulting comments will be removed.
RELATED COMPANIES