Musings: A Dutch Gas Bubble Could Create Global Indigestion
by G. Allen Brooks
|
PPHB LLC
|
Tuesday, February 11, 2014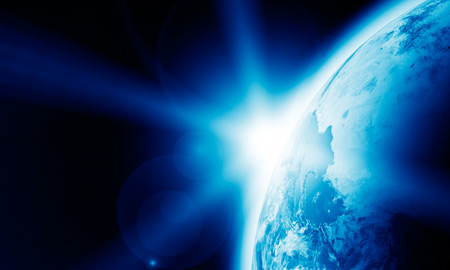 The Dutch government's recent decision to cut output from the Groningen field will resonate around the world as as Russia gains an opportunity to sell more gas to Europe, according to G. Allen Brooks.
This opinion piece presents the opinions of the author.
It does not necessarily reflect the views of Rigzone.
A recent article discussing production-related challenges for the giant Groningen natural gas field located in the northern region of the Netherlands referred to the field as a "bubble" holding an estimated 2,800 billion cubic meters (Bcm) of gas. The field's initial discovery well was drilled in 1952 and the field was defined by 1959. It is the largest gas field in Europe and the tenth largest in the world. The significance of Groningen was not merely its size but that its development provided knowledge to oil and gas companies about how to develop such large fields. Additionally, the geologic knowledge from developing the field enabled the industry to open up the entire Northwest region of Europe to the hydrocarbon industry that eventually led to the development of the North Sea. Despite its age, still today, more than 50% of all the natural gas reserves produced in Europe come from Dutch territory. Groningen has been a major source of income for the government while supplying the Netherlands and other European countries with clean energy. Estimates suggest the field has about 720 Bcm of natural gas remaining after producing roughly 2,000 Bcm over its 50-year life.
Just over a week ago, the Dutch government announced it would reduce output from the field by about 25% in order to appease local residents concerned about the impact of earthquakes associated with the field's production. Beginning in 1986 near the town of Assen, tremors were felt. Since then, there have been about 1,000 earthquakes recorded in the area according to the Dutch Meteorological Institute, with the largest reaching 3.6 on the Richter scale in August 2012 near the village of Huizinge. The oil and gas industry has warned of the possibility of earthquakes, ranging upwards of 4.5 to 6.0 on the Richter scale, associated with production from the Groningen field. Essentially, the earthquakes result from shifts in the subsurface of the field as gas volumes are extracted. In essence, this is a case of localized subsidence, which when it occurs can create underground tremors as the subsurface compresses.
1
2
3
4
5
View Full Article
Generated by readers, the comments included herein do not reflect the views and opinions of Rigzone. All comments are subject to editorial review. Off-topic, inappropriate or insulting comments will be removed.