Shareholders Sue Oil Driller Continental CEO Over Pipeline Investment
by Reuters
|
Jeanine Prezioso
|
Monday, February 10, 2014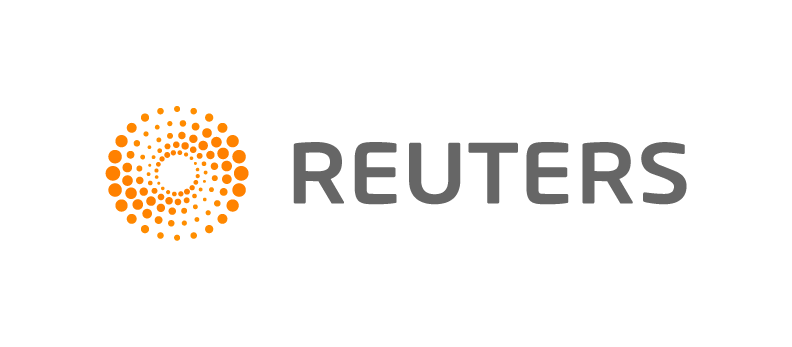 NEW YORK, Feb 10 (Reuters) - A group of minority shareholders in oil driller Continental Resources is suing chief executive Harold Hamm, alleging that Continental's nearly $100 million investment in a pipeline being built by another firm he controls will benefit him at their expense.
Continental is providing partial funding for Hiland Partners, a Hamm-owned pipeline and gas plant operator, to build the $300 million Double H crude oil pipeline. The 450-mile (724-km) line from North Dakota to Wyoming is expected to start up later this year and to eventually ship up to 100,000 barrels of oil per day.
A pension fund has filed suit in Oklahoma state court seeking damages and the return of profits and other benefits derived from the pipeline transaction to the company.
The suit comes at a time when more investors are scrutinizing big energy companies for potential conflicts of interest, especially involving companies like Continental that were founded and part-owned by influential chief executives.
A Reuters' analysis of Continental's U.S. Securities and Exchange Commission (SEC) filings since 1996 shows the investment in Double H is one of many contracts Continental has entered with other Hamm-owned energy and logistics firms. The total value of the contracts exceeds $550 million.
As a wildcatter, Hamm helped discover North Dakota's Bakken shale, where Continental is a leading driller. He now owns more oil in the ground than any other American through his 68 percent stake in Continental worth more than $13 billion, industry experts say.
Last April, Continental said it would pay $95.8 million for a five-year option to ship 10,000 barrels per day on the Double H pipeline, which will connect with a third-party pipeline that ships crude to Cushing, Oklahoma, a massive oil storage hub.
In September, the Pennsylvania Laborers District Council Construction Industry Pension Fund, which owns an unspecified number of Continental shares, filed the lawsuit against Hamm, six of Continental's directors, and Hiland entities.
The plaintiffs are asking, among other things, that Hamm and the other defendants surrender to the company any profit or benefit related to Continental's investment in Double H.
The Hiland pipeline transaction "enriches Hamm at the company's expense," says the claim, reviewed by Reuters. Hamm and related parties breached their fiduciary duties by not fairly evaluating the transaction, and by agreeing to fund an "excessive and inequitable amount" of the pipeline's development costs while only getting a fraction of the benefits, the claim alleges.
Continental said the lawsuit had no merit.
Double H was "fully and adequately reviewed by the full Board's disinterested and independent directors," Continental's General Counsel Eric Eissenstat said in an email. They "expressly found it to be in the best interests of the company" as pipeline infrastructure in and around North Dakota catches up with booming oil production there.
Continental declined to make Hamm available for an interview.
Pension funds are lead plaintiffs in a small portion of shareholder lawsuits, many of which are either dismissed or settled, legal experts said.
Shareholder Backlash
A backlash from shareholders over alleged self-dealings contributed to the departures last year of energy CEOs including Aubrey McClendon at Chesapeake Energy and Tom Ward at SandRidge Energy, two other Oklahoma-based drillers. The boards of both companies said they found no wrongdoing by either CEO.
SEC filings show that Continental has paid Hamm-affiliated firms for services such as oil and gas processing or transportation. Most payments - around $300 million - have occurred since Continental went public in 2007.
In the filings, Continental says that business with other Hamm-owned firms could lead to conflicts of interest that may not be resolved in Continental's favor.
Eissenstat told Reuters the firm's payments to other Hamm-affiliated firms since 2007 constituted less than 2 percent of the company's total expenses during that period.
There is no question that Continental shareholders have been richly rewarded. The company's shares have risen more than sevenfold since its 2007 initial public offering, as Hamm transformed Continental into a leading driller in North Dakota, where a boom in Bakken production has helped push U.S. oil output to near 25-year highs.
The lawsuit questions why the driller would need access to a pipeline it may not use. Hamm has said railroads are the firm's preferred mode of shipping Bakken crude to market.
Representatives of the Pennsylvania pension fund and attorneys handling the case declined requests for comment.
The lawsuit is not likely to discourage investors who are bullish on Continental's oil production growth, say analysts.
Conflicts of Interest
The disclosure of related-party business in SEC filings is not enough to protect a company like Continental from lawsuits, a corporate governance expert said.
"Whether you disclosed it or not, the question remains: Were the transactions injurious to the shareholders?" said Roy Smith, a finance professor at the Leonard N. Stern School of Business at New York University.
Alleged conflicts of interest have sparked previous lawsuits by minority shareholders in Hamm's firms.
In 2009, Hamm was sued by other shareholders in Hiland Partners, who alleged he struck a deal to repurchase publicly traded shares of the firm at depressed prices.
That suit was dropped in 2010 after Hiland increased the purchase price of the shares. Attorneys representing Hamm denied the legal action prompted the move.
In 2012, minority shareholders in Continental sued after the company approved a $340 million deal to buy well interests owned by Hamm and another Continental executive, through a company called Wheatland Oil. The lawsuits alleged the purchase price was inflated.
Two outside firms that analyzed the Wheatland transaction found it to be "fair and accretive to the company benefiting minority shareholders," Eissenstat said.
A federal case was dismissed in May 2013, but a lawsuit in the District Court of Oklahoma County in Oklahoma on the transaction is still pending.
Generated by readers, the comments included herein do not reflect the views and opinions of Rigzone. All comments are subject to editorial review. Off-topic, inappropriate or insulting comments will be removed.