Pertamina Likely to Maintain Drive to Add Upstream Assets
by Chee Yew Cheang
|
Rigzone Staff
|
Wednesday, February 12, 2014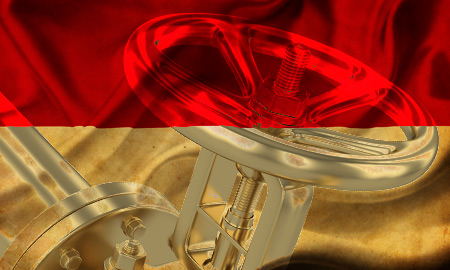 Indonesia's Pertamina appears likely to maintain its drive to acquire upstream oil and gas assets at home and abroad amid lingering concerns about energy security.
Rising energy consumption and slowing domestic production has led Indonesia's oil and gas company PT Pertamina to embark on an acquisition drive for upstream petroleum assets in recent years. As energy security remains a dominant national concern, the state-owned firm is expected to eye further local and foreign upstream assets, especially oil purchases.
Greater emphasis on developing Pertamina's upstream sector through acquisitions formed part of the company's growth strategy. In this regard, Pertamina purchased stakes in producing oil and gas fields from Indonesia to the Middle East and North Africa in the past couple of years. These additions aligned with the government's push towards enhancing the country's energy security.
Energy security "relates to safeguarding the country's energy future by securing a stable and secure supply of energy at affordable prices," Pertamina's President and CEO Karen Agustiawan said in her April 2013 speech to the Center for Strategic and International Studies (CSIS) forum in Washington D.C.
Push towards Growing Upstream Sector
Energy consumption in Indonesia – Asia's only representative in the Organization of Petroleum Exporting Countries (OPEC) from 1962 to 2009 – has risen by over 50 percent between 2000 and 2010, according to Agustiawan. Domestic production of oil, the fuel for around 30 percent of the country's energy demand in 2011, had fallen sharply from its peak of 1.6 million barrels of oil per day (bopd).
In 2012, Indonesia produced only 918,000, while consumption in Southeast Asia's largest and most populous country reached 1.565 million bopd, data from BP Statistical Review of World Energy 2013 showed. As a result, Indonesia had to cover the supply deficit – equivalent to 650,000 bopd – with costly imports.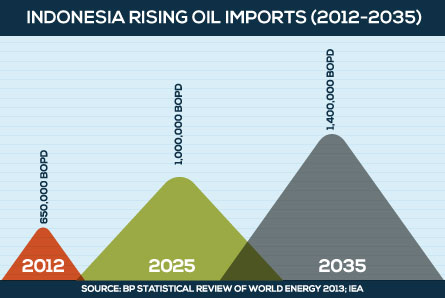 1
2
3
4
5
View Full Article
Generated by readers, the comments included herein do not reflect the views and opinions of Rigzone. All comments are subject to editorial review. Off-topic, inappropriate or insulting comments will be removed.
RELATED COMPANIES