Greenbrier Unveils New Rail Car Design for Oil, Ethanol Transport
by Karen Boman
|
Rigzone Staff
|
Friday, February 07, 2014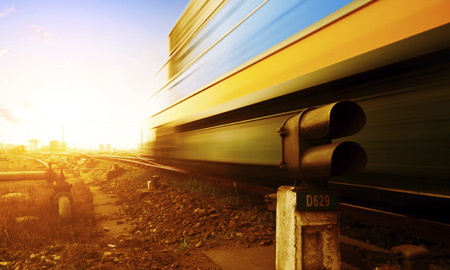 The Greenbrier Companies will design what it calls the "tank car of the future" that will provide a safer mode of transporting oil and ethanol by rail.
A railroad transportation equipment and service provider will design a new generation "Tank Car of the Future" for the transport by railroad of crude oil, ethanol and other flammable freight that can better withstand the additional demands associated with operating unit trains.
The Greenbrier Companies is proposing the new design in response to criticisms of the existing legacy fleet of older DOT-111 tank cars. The new design is intended to meet anticipated new industry and government standards for tank cars transporting certain hazardous material, the company said in a statement.
The new design will incorporate thicker heads and more welding equipment for production lines to make bigger welds for the thicker tank, a company representative told Rigzone. The company believes it can deliver the first of these new cars in 12 to 18 months. Ideally, the first delivery will take place sooner, but this is subject to material, supply and other factors, as well as regulatory guidance. The company will build the cars using its existing construction capacity, and believes it can build 2,500 to 3,000 of these new tank cars of the future in North America.
According to industry research, the bottom and top appurtenances on the legacy DOT-111 tank cars are impacted in high speed derailments. Greenbrier's proposed retrofit is targeted to improve these tank car features, and adds head shields, to achieve better performance in a derailment event.
The company's experience in designing pressure cars – which are used to transport hazardous freight other than crude oil and ethanol – will help the company in its design effort on the "Tank Car of the Future" for non-pressurized hazardous service, including oil and ethanol transportation. Pressure cars exceed current tank cars standards for cars that transport crude and ethanol, and all new tank car standards that the Association of American Railroads (AAR) has recently considered.
The Lake Oswego, Oregon-based company also is introducing retrofits for legacy DOT-111 cars or newer cars built after October 2011 – when AAR introduced the CPC-1232 standards – to ensure that they meet the current CPC-1232 mandated by the Association of American Railroads (AAR). The company said these retrofits would significantly enhance the safety of existing cars.
Retrofit options for legacy DOT-111 cars will include high-flow pressure relief valves, head shields, top fittings protection and thermal protection. These retrofits could allow for extended service of DOT-111 tank cars as these cars are placed in lower risk service over time. The company will offer a retrofit package for newer CPC-1232 cars that includes high-flow pressure relief valves and improved bottom outlet valve handles for any CPC-1232 cars in crude and ethanol service that were not originally equipped with these features.
1
2
3
View Full Article
Generated by readers, the comments included herein do not reflect the views and opinions of Rigzone. All comments are subject to editorial review. Off-topic, inappropriate or insulting comments will be removed.