UH Research Is Helping Oil, Gas Companies Maximize Production
by Gene Lockard
|
Rigzone Staff
|
Friday, February 07, 2014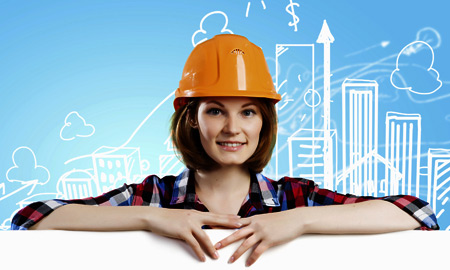 University of Houston's professors and researchers work to optimize unconventional formations.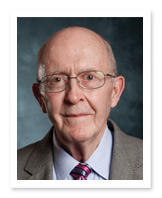 Dr. John Lee, UH professor, petroleum engineering.
Unconventional formations have transformed the energy industry and exponentially boosted oil and gas production in recent years. However, while they have become almost commonplace in some regions of the country, there is still much to be learned about these newer formations in order to maximize production.
At the University of Houston's (UH) Cullen College of Engineering, professors and researchers in the petroleum engineering program are currently working on ways to help the energy industry make more accurate forecasts about an unconventional reservoir's reserves, and to maximize the reservoir's output.
Dr. John Lee is one of the UH professors who is spearheading this research into unconventional formations. Lee is a tenured faculty member who joined the school in 2011. He frequently shares his work through talks and workshops, and he is giving a workshop in Midland during the week of Feb. 10.
After Lee joined UH, the petroleum engineering program was moved into the ConocoPhillips Petroleum Engineering Building at the UH Energy Research Park (ERP), where extensive research on reservoir estimations and hydraulic fracture propagation could be conducted in an effort to determine and maximize an unconventional reservoir's performance.
Because conventional reservoirs have been around for many decades, there is enough data that has been gathered over the years to take much of the guesswork out of determining how much oil remains in these reservoirs.
"We use the production data of a particular well to predict how much oil is likely to be in the ground," Lee said.
Unconventional reservoirs are a different story, however. Forecasting how much oil is in an unconventional shale reservoir has been very difficult because of a comparative lack of data on these types of formations. And without knowing how much oil and gas a reservoir contains, it is difficult to maximize the recovery of that reservoir.
Lee began working on reconciling well production estimation theories and techniques with "reality," using the production histories of unconventional formations. Lee's goal is to enable production companies to better estimate the resources in a reservoir and to maximize the well's production.
The research that Lee is doing at UH is particularly vital to understanding unconventional formations, since they act differently than conventional reservoirs. Unconventional wells typically peak early, and most of the well's production is in the first 4-5 years, Lee said. Also, because of the nature of the shale formations themselves, there are differences in permeability from one formation to another, and in different parts of the same formation. That means that no two wells are alike, Lee said, and it also presents challenges in predicting the amount of reserves still remaining in the ground.
However, more and more data on these unconventional formations has been trickling in, giving petroleum engineers and researchers some real data to work with. And now, there is enough production data from some of the early unconventional reservoirs that researchers like Lee are able to make some forecasts in unconventional formations.
"We cannot be completely accurate, but we have had about 10 years of history for some of these (hydraulically fracked and horizontally drilled) wells, and I think I can now forecast with some confidence how much oil is in their reservoirs," Lee told Rigzone.
Lee is concentrating on reservoir estimations. His work involves identifying the different ways that oil flows in and through various formations. When the flow regimes like linear flow and boundary-dominated flow are identified and analyzed, Lee layers that information with information on the locations and properties of different rock formations to come up with simulations of a reservoir's long-term performance.
In addition to determining a well's reserves, Lee is also developing methods of forecasting a reservoir's production. To do this, he is analyzing production data from a large number of wells in many different fields, and combining that with different flow models.
This extensive research is toward a rather simple goal of creating ways to forecast the production of oil and gas in different unconventional formations, Lee said. This improved forecasting can save a company time and resources.
Using Algorithms to Optimize Fracturing
While Lee works on more accurate forecasting of a reservoir's reserves, UH associate professor Guan Qin is researching ways to optimize a well's output through improved fracturing design.
With a grant from China National Petroleum Corp., Qin is researching and developing models for hydraulic fracture propagation, including how gas flows in shale formations. The data that will go into producing these propagation models is gathered from a variety of sources, including well logs, petrophysical data, and microseismic data that was gathered using geophones, according to UH.
Qin will use the data to develop algorithms. One kind of algorithm will take the seismic data from the location and time that a fracture occurred; that data will be used with hydraulic fracturing simulations to come up with a prediction of the fracture network.
Other algorithms that Qin is developing will use the data that was gathered to produce information to help guide the hydraulic fracturing design. The ultimate goal of Qin's research is to help optimize the flow rates in shale formations.
"The goal is simply - how to optimize hydraulic fracturing stimulation design. Hopefully, we can provide some guidance on how to create a fracture network to get the best flow rate," he said in a statement.
The Role of Geology in Shale Formations
While reservoir forecasts and algorithms are part of the story of maximizing unconventional formations, geologists are needed to understand shale rocks. At UH, Mike Myers, who worked in the energy industry at Royal Dutch Shell plc for three decades, measures the fundamental rock properties of rock samples by determining which properties of the rocks are related to locations of petroleum reservoirs.
"We are in shale gas where we were 50 to 75 years ago with conventional reservoirs. We don't even know what measurements to make," Myers noted.
The experiments that Myers conducts with rock samples simulate an actual well environment, including the temperatures, pressures and the presence of gases and fluids that would likely be found in a downhole environment, rather than performing simulations by adjusting the data to fit the real world.
"If you're gathering data, you should gather it under accurate conditions," Myers said. "That gives [people who perform reservoir and well stimulations] real data to work with."
There is a vast knowledge gap between what is known about conventional formations and what is known about unconventional formations, Myers said. So, his adherence to experimenting with actual, real-world conditions when measuring rocks is carried over to other research and experimentation that Myers conducts for UH. This is done, he said, to give people "real data to work with."
All of the research on unconventional formations by John Lee, Guan Qin, Mike Myers and other researchers at the UH Cullen College of Engineering is being conducted to help oil and gas production companies retrieve more of the resources underground while minimizing risks to the environment.
Generated by readers, the comments included herein do not reflect the views and opinions of Rigzone. All comments are subject to editorial review. Off-topic, inappropriate or insulting comments will be removed.