Lockheed Martin Sees Down-to-Earth Uses for Space Tech
by Matthew V. Veazey
|
Rigzone Staff
|
Tuesday, February 04, 2014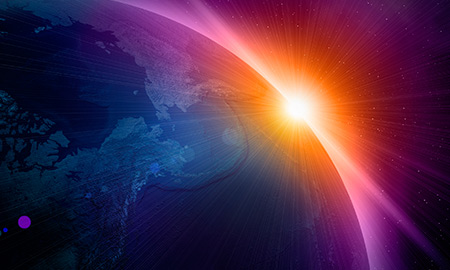 Lockheed Martin helped to build the modern aerospace industry. Now it aims to make its mark on the LNG sector.
Since 1912, technologies developed by the U.S.-based aerospace and defense firm Lockheed Martin Corp. have revolutionized areas such as commercial aviation and space exploration. Thanks to cheap, abundant domestic natural gas, however, the company envisions uses for technology developed for the space shuttle program that are considerably lower on the horizon.
"There is a growing need for storing and transporting LNG to consumers," Rob Smith, Lockheed Martin's vice president for space and cyber programs, stated in a December 2013 press release. "Having developed complex cryogenic external tanks for NASA for years, it made sense for us to apply that technological expertise to the liquefied natural gas tank market."
Smith's comments referenced Lockheed Martin's recent receipt of contracts from power solution provider Wärtsilä and the marine transportation firm Harvey Gulf International Marine LLC to manufacture cryogenic LNG storage tanks. Lockheed Martin builds customized LNG tanks inside the 43-acre Michoud Assembly Facility in New Orleans, La. Abutting a deep-water barge dock, Michoud is the National Aeronautics and Space Administration (NASA) complex where Lockheed Martin built and delivered 15-story-tall external fuel tanks for space shuttle missions for more than 35 years.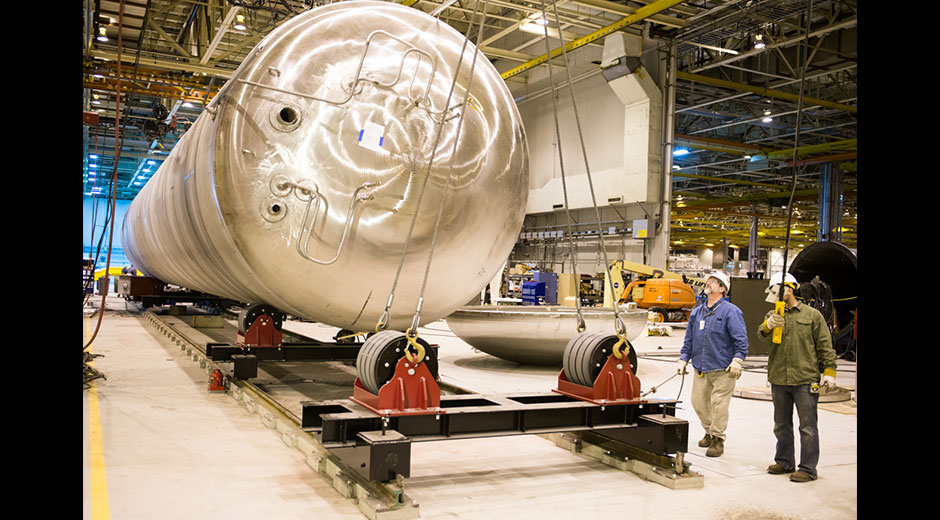 Lockheed Martin employees inspect the first LNG storage tank built for Wartsila at NASA's Michoud Assembly Facility in New Orleans. Photo courtesy of Lockheed Martin.
Several months after NASA ended the shuttle program in 2011, Lockheed Martin unveiled plans to target other markets for its cryogenic tank technology.
"All of our current LNG tanks are being manufactured to ASME standards for pressurized storage and transportation of cryogenic materials using the quality and safety standards developed and implemented for the shuttle tank program," said Vinny Sica, vice president of Lockheed Martin's Space Ground Solutions business.
In a recent interview with Rigzone, Sica elaborated on the technology's potential LNG applications. Excerpts from the discussion follow.
1
2
3
View Full Article
Generated by readers, the comments included herein do not reflect the views and opinions of Rigzone. All comments are subject to editorial review. Off-topic, inappropriate or insulting comments will be removed.