Ten Free Smart Device Apps for Oilfield Workers
|
Monday, February 10, 2014
There are dozens of mobile phone and smart device apps available for oilfield workers. Here, Rigzone takes a look at 10 that cost you nothing to download.
Today's oilfield workers are busier than ever thanks to a shortage of experienced know-how in the industry. Indeed, as this article from September warns, Generation X oil workers (those aged in their 40s and 50s) are in danger of "burning out" due to their juggling family commitments and an ever-increasing workload. Meanwhile, although Gen Y workers are rapidly becoming the go-to candidates to fill vacant positions in the oil and gas industry, they face a steep learning curve.
One way of lightening Generation X's load while assisting Gen Y in its learning about the industry is through the increased use of technology.
Smartphones are increasingly being used to improve people's social and working lives through their "apps". So, Rigzone takes a look at a few of the free smartphone apps that are available for oilfield workers.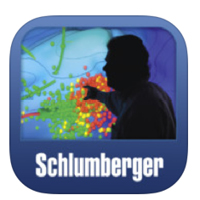 Schlumberger Oilfield Glossary
Need to know how to tell an electric submersible pump from a positive displacement pump? Or do you need to get to grips with all the different kinds of drilling fluid you might come across at a well site?
Particularly useful for younger workers still learning about the industry, the Schlumberger Oilfield Glossary contains definitions for more than 4,600 industry terms.
The app is used by simply entering the term (or part of the term) you are interested in into the search box.
The Schlumberger Oilfield Glossary app is available for all Apple devices, while the company is currently exploring how the app can be supported on other platforms.
1
2
3
4
View Full Article
Generated by readers, the comments included herein do not reflect the views and opinions of Rigzone. All comments are subject to editorial review. Off-topic, inappropriate or insulting comments will be removed.