SBM Offshore to Strengthen its Malaysian Hub
by Chee Yew Cheang
|
Rigzone Staff
|
Tuesday, February 04, 2014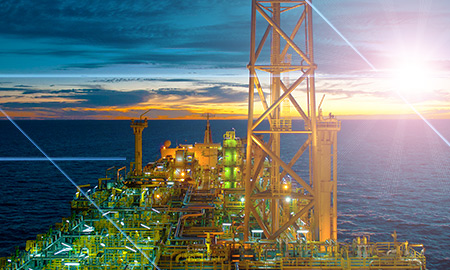 SBM Offshore's development of offshore engineering and construction expertise at its execution center in Malaysia will benefit local staff.
SBM Offshore N.V., a Netherlands-based company specializing in floating production and mooring systems, production operations as well as terminals and services, opened an executive center in Malaysia in mid-2006 to serve as its hub for project execution in Asia Pacific.
Nearly eight years later, the capability of the firm's Kuala Lumpur executive center has gradually expanded such that it is now involved in SBM Offshore's projects worldwide.
SBM Malaysia Execution Center
SBM's links with Malaysia – the location of one of the firm's four executional centers worldwide after Sheidam, Monaco and Houston – stretched back over half a century. The firm supplied Royal Dutch Shell plc with the world's first Catenary Anchor Leg Mooring (CALM) buoy at Miri, Sarawak. In 1960, Gusto designed the first oil drilling jackup, which was located off Malaysia, for Shell.
The company's most visible project in Malaysia to date is the Kikeh FPSO (floating production, storage and offloading), the largest FPSO built in Malaysia now operating at the deepwater Kikeh field off Sabah for clients Murphy Oil Corp. (operator) and Malaysian state-owned firm Petroliam Nasional Berhad (Petronas).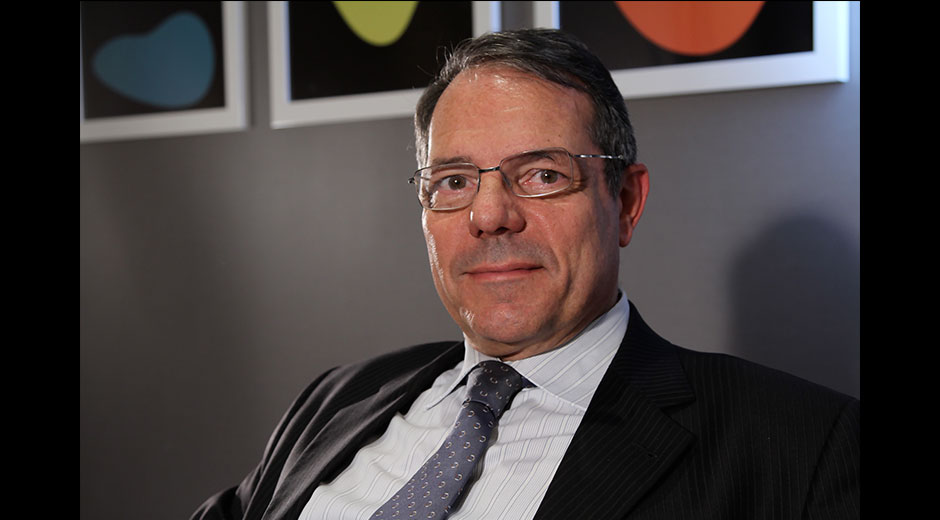 Ivan Replumaz, MD of SBM Malaysia
Source: SBM Offshore
Ivan Replumaz has helmed SBM Malaysia as managing director since the firm established its Asia Pacific operational hub in Kuala Lumpur. As former CEO, Offshore branch of Technip S.A. from 2002 to 2006, he was in charge of the global subsea and offshore activities for the French-based company that focuses on project management, engineering and construction for the energy industry.
The Kuala Lumpur center aimed to capture "a good share of the business opportunities in the region … [and acts as] the focal point for marketing and sales from India to the Far East and extending to Australia and New Zealand," SBM said in an article written in conjunction with a press visit to its Malaysian office last month.
The Malaysia hub also has "the project management and engineering capabilities to execute large engineering projects such as a complete FPSO and other turnkey work" to meet SBM Offshore's objective of boosting execution capability at the group level.
Current Projects at SBM Malaysia
SBM Offshore currently manages four major projects in Malaysia. The first involves N'Goma FPSO, formerly FPSO Xikomba which completed an 8-year lease with Exxon Mobil Corp. in 2011. N'Goma, SBM Malaysia's first FPSO relocation project, is presently undergoing major modifications to the vessel, topsides and turrets at Singapore's Keppel Shipyard.
"Modules integration [for N'Goma FPSO will however take place] at our joint venture yard [owned jointly with Sonangol EP and Daewoo Shipbuilding and Marine Engineering] at Paenal, Angola," SBM told Rigzone in an email.
The vessel will commence a 12-year lease with Eni Angola later this summer at Block 15/06 offshore Angola.

SBM Offshore's Current Projects
Work is also underway at Keppel Shipyard for the Stones FPSO project although SBM Offshore's Houston office is project managing the conversion. Production from first phase of the Stones development is targeted for 2016, starting with two subsea production wells tied back to the FPSO.
When installed, Stones FPSO will be the deepest production unit in operation in the world at 9,514 feet (2,900 meters).
Besides N'Goma FPSO, SBM Malaysia is managing a large turret project for the Ichthys FPSO, which will deploy to the Ichthys gas field in the Browse Basin off Western Australia in mid-2015. The company bagged the $500 million order in February 2012 from Japan's Inpex Corp. for a turret and mooring system, which measures 66 feet wide, 213 feet high, weighs 7,000 tons and is equipped to handle up to 15 risers. The Kuala Lumpur Execution Center oversees fabrication of the turret at Singapore's Keppel Shipyard and delivery is planned for the third quarter.
The third major project handled by SBM Malaysia is a contract from Shell for engineering, procurement, construction, installation and operation of a Rigless Intervention System (RIS) module on FPSO Espirito Santo, now working at the BC-10 field offshore Brazil. Rigless intervention is being developed as a permanent facility to retrieve subsea equipment to the FPSO for maintenance, according to SBM.
Fabrication of the RIS, which provides BC-10 field "cost-effective interventions without the dependency of costly rigs with uncertain availabilities" is taking place at BT Engineering Pte Ltd.'s yard in Singapore, with project delivery scheduled for the second quarter of 2015, SBM told Rigzone.
SBM Malaysia's fourth major project is for the local Siakap North-Petai development, a brown field assignment on board FPSO Kikeh. The vessel, owned by Malaysian Deepwater Terminal Ltd. (MDFT) and operated by Malaysian Deepwater Production Contractors Sdn Bhd (MDPC) – both are joint ventures between SBM and Petronas' subsidiary and energy-based logistics and maritime solutions firm MISC Berhad. FPSO Kikeh, operational since first production in 2007, receives hydrocarbons from wells drilled from a Spar Dry Tree Unit (DTU).
As the two new discoveries at the Siakap North-Petai (SNP) fields were only .9 miles (1.5 kilometers) north of Kikeh field, SBM Offshore proposed to field operator Murphy Oil Corp.'s Malaysian unit an upgrade of FPSO Kikeh to accommodate two new fields simultaneously.
"Module lifts are normally performed in a shipyard in calm and shallow water, however, FPSO Kikeh is being converted while operations continue offshore. The facilities' scope for the SNP development includes the retrofitting of additional processing and production equipment on the Kikeh FPSO," SBM said in the article for the press visit.
The SNP brown field project will be carried out in two phases, including the installation of 3 new modules on board FPSO Kikeh. The topside and turret modification works will cater for 2 new production risers and 1 water injection riser. Fabrication of the modules are underway at yards in Malaysia and Indonesia and the project, which will raise oil production by 40,000 barrels per day, is due for completion later this year.
Apart from these assignments, the Kuala Lumpur office also provides engineering support for the firm's three other execution centers on specific projects, which accords with SBM Offshore's Group Strategy of "Working as One".
Business Opportunities in Asia
As Malaysia moves further to deepwater in search of oil and gas, companies offering floating production systems such as FPSO might benefit from demand for such services. SBM Malaysia, with its base in Kuala Lumpur, is well placed to capitalize on these opportunities, especially for large turrets like the one for the Ichthys field.
"SBM has a track-record of successful deliveries of FPSOs in Malaysia and is constantly assessing and developing its capabilities to cater to future demands," SBM told Rigzone.
"Our business strategy focuses on the supply of FPSOs and its associated FPSO products such as turrets and terminals. Asia will continue to bring opportunities for large turrets. We will continue to develop strong relationships with our clients and stakeholders … We are [now] following several prospects in the region," the firm said in an email to Rigzone.
Talent Pools Help SBM Grow in Malaysia
Since the Malaysia execution center was set up in 2006, SBM Malaysia has expanded quickly, including staff, to meet the growing demands of clients in Southeast Asia and the rest of Asia Pacific.
In terms of manpower, the company has a diverse and flexible group of 650 employees, as of December 2013.
The Kuala Lumpur office succeeded in ramping up its capacity of executing large engineering projects as it could hire experienced engineers and designers locally. This was made possible due to a "large reservoir of highly qualified professionals in Malaysia with oil and gas experience", supplemented by the firm's ability to "draw on the pool of talent within the SBM teams from around the world."
"We enhance FPSO skills, with extensive training by in-house technical specialists. SBM Offshore's Corporate Engineering Standards [also] provide solid support for the engineering teams in Kuala Lumpur," according to the company.
SBM appears mindful of the need to transfer technical know-how to local staff as its Malaysian center continues to develop its engineering and construction expertise for the offshore market.
For larger projects requiring "more complex engineering, we will continue to develop and nurture … local talent through transfer of technical knowledge," SBM told Rigzone in an email.
As for future growth in staff strength at SBM Malaysia, this will very much depend on the workload at the Kuala Lumpur execution center, the company added.
SBM Widens Fabrication Options in Asia
SBM Offshore, like firms that had ventured into China in recent years for newbuild rigs or FPSO conversions, engaged China CSSC Holding Ltd.'s unit Chengxi Shipyard Co. Ltd. for the FPSO Cidade de Ilhabela conversion project – its first ever in China which was completed in October 2013. The FPSO vessel arrived in the Brasa yard in Brazil in January for integration of the bare hull and the topsides.
The move marked a "shift in emphasis to China for conversion of the tanker hulls which provide the basis of the oil and gas processing and storage units that are leased and operated by SBM," according to the company's publication Currents May 2013 edition.
"SBM Offshore went to China [for the conversion] for competitive reasons," the company told Rigzone, adding that the prospect of similar work "will depend on our future needs."
On prospects of SBM Offshore moving its conversion works away from Singapore, the company indicated that it intends "to keep conversion works in Singapore yards so far."
SBM Offshore naturally wants to keep its options open on how best the company can grow its business and improve its efficiency going forward. Its Malaysian executive center will certainly play a key role in its global operations, especially for the Asia Pacific.
Generated by readers, the comments included herein do not reflect the views and opinions of Rigzone. All comments are subject to editorial review. Off-topic, inappropriate or insulting comments will be removed.
RELATED COMPANIES