Passing Mexican Energy Reform 'Easy Part' of Process
by Karen Boman
|
Rigzone Staff
|
Wednesday, January 29, 2014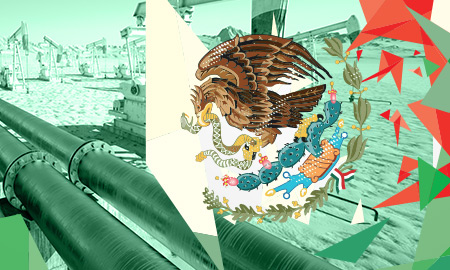 Passing energy reform in Mexico was the easy part. Now comes the hard part as Mexico's Congress hammers out energy reform's secondary laws.
Passing the energy reform legislation in Mexico was the easy part. Next comes the hard part – forming secondary legislation, strengthening regulatory institutions and creating contract terms attractive for investment, an industry observer told attendees at a recent presentation in Houston.
Mexican President Enrique Pena Nieto signed Dec. 20, 2013 legislation that would amend Articles 25, 27 and 28 of Mexico's Constitution, opening Mexico's energy sector to foreign and foreign private investors. The reform of Mexico's energy sector is one of several reforms that have taken place in Mexico, including reform of its telecommunication and education sectors. Energy reform is central to the Mexican government's strategy of growing Mexico's economy and reversing declines in its oil production from fields such as Cantarell; revenue from oil production is needed to fund Mexico's social spending programs.
Despite the urgent need to reform the nation's energy sector, the political odds were stacked against energy reform due to the widely divergent view of what that reform should look like, even among reform proponents, said Duncan Wood, director of the Mexico Institute at the Woodrow Wilson International Center for Scholars, during a presentation held by law firm Mayer Brown in Houston on energy reform. Previous attempts at reforming Mexico's energy sector failed due to Mexico's political system's inability to move reform forward.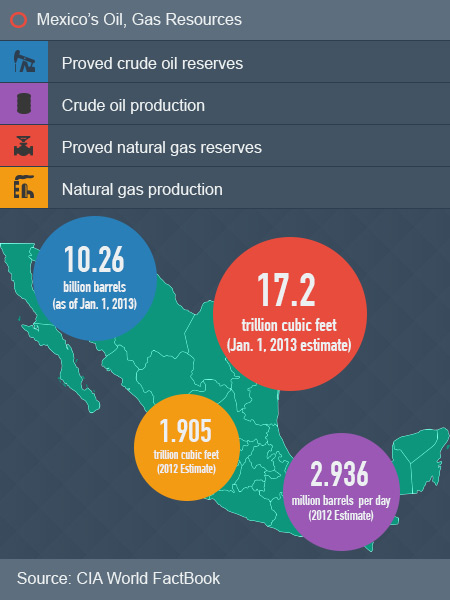 1
2
3
4
5
View Full Article
Generated by readers, the comments included herein do not reflect the views and opinions of Rigzone. All comments are subject to editorial review. Off-topic, inappropriate or insulting comments will be removed.