PEMEX CEO, Team Seen Favoring Rapid Adoption of Energy Reform
|
Tuesday, January 28, 2014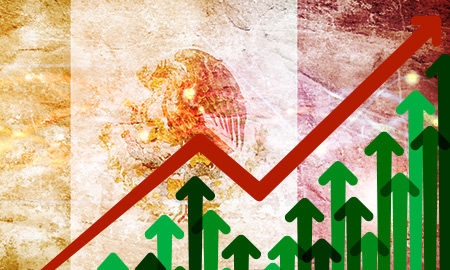 PEMEX's executive team appears to favor energy reform, but sees the need for a level playing field in face of competition from private companies.
Petroleos Mexicanos' (PEMEX) reaction to the implementation of energy reform in Mexico will hinge on fairness in competition, support of government in terms of taxes and regulation, and PEMEX's basic production under Mexico's new tax scheme, a former PEMEX executive and Secretary of Energy for Mexico said at a recent presentation.
PEMEX and his close team fully favor the speedy implementation of Mexico's energy reform, said former PEMEX CEO and Director General Dr. Jesus Reyes Heroles at a presentation in Houston earlier this month. But convincing the company's second, third and fourth layers of management and employees may prove an issue.
From Heroles' perspective, PEMEX agrees with the elimination of PEMEX's exclusivity over all stages of the exploration and production chain. But PEMEX sees the need for a level playing field in face of new competition, and internal disappointment over the excessive intervention of Mexico's treasury.
However, the PEMEX community was exposed to an avalanche of ideas, comments, criticisms and proposals during the 2008 reform attempt.
"This avalanche provided an open discussion of ideas extremely useful for changing the company's knowledge and culture," Heroles noted.
Mexico and its main political parties did not go the easy route of false reform with their latest attempt to reform Mexico's energy sector, said Heroles at a presentation by law firm Mayer Brown. Instead, they addressed the real issue, which is a constitutional reform.
The energy reform legislation passed in December 2013 to reform Mexico's energy sector is just one of the significant reforms taking place in the country. The reform of Mexico's energy sector – which has remained closed to private investment and where every barrel of oil is owned by the state – is anticipated to foster tremendous amounts of investment.
1
2
3
View Full Article
Generated by readers, the comments included herein do not reflect the views and opinions of Rigzone. All comments are subject to editorial review. Off-topic, inappropriate or insulting comments will be removed.