Women Who Shine: Q&A with Margareth Ovrum
|
Friday, January 24, 2014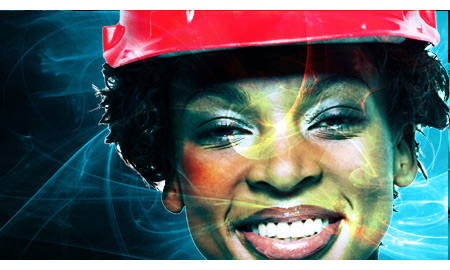 With more than 30 years of energy industry experience, Margareth Ovrum is a key member of Statoil ASA's executive team. She has worked for the company since 1982 and has held central management position within the company, including the position of executive vice president for health, safety and the environment.
She was the first female platform manager of one of the company's oldest fields in the North Sea – Gullfaks. That experience coupled with her depth and knowledge of technology has propelled her career, earning her a seat at the company's corporate executive committee, and being the only female to do so.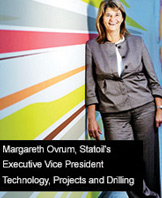 Ovrum recently visited Houston and sat down with Rigzone to discuss her thoughts and experience and how more women can get involved in the energy industry.
Rigzone: You've held several central management positions in the company, including the position of executive vice president for Health, Safety and Environment (HSE), which plays a vital role in the industry. What did you learn during that time and how did it shape who you are today?
Ovrum: Continuous focus on HSE is vital for our industry. It is hard work and we can never rest on our laurels. As a leader, it is important to drive improvement while constantly thinking about it, as well as being committed, involved and a motivator when it comes to HSE.
I have held several management positions both within technological areas and in operations offshore. Unfortunately, I have experienced accidents in my leadership career, and although all accidents should have been avoided, once it has happened, it is important to draw lessons out of the experience to understand and manage risk even better.
As a leader, I have also experienced fatalities. To meet a relative of someone who has been exposed to a serious incident with a tragic outcome does something to you as a human being. I know that I have to do everything in my power to prevent a tragic incident from ever happening again. And to achieve this goal, I have to even better understand and manage risk in this business.
1
2
3
4
5
6
7
8
View Full Article