Use of Rail in Crude Transport Unlikely to Slow Down Despite Accidents
by Karen Boman
|
Rigzone Staff
|
Tuesday, January 21, 2014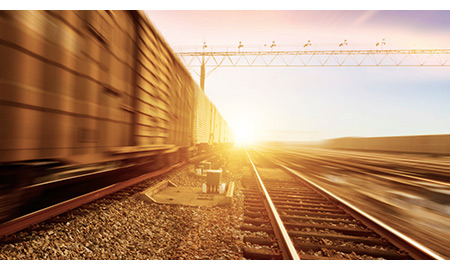 With limited pipeline infrastructure available to transport oil to refineries – and the downsides of greenhouse gas emissions, fuel costs and road damage resulting from hauling fuel by truck – the oil and gas industry does not have many other options available for transporting crude oil, said Ankur Jajoo, environmental industry analyst with Frost & Sullivan, in an interview with Rigzone.
"The energy industry as a whole works on the economics. Whether it's upstream, midstream or downstream, transportation is a key area for reducing costs. The industry looks to save where it can. If using rail is more economic versus trucks, then that is what companies will use," said Ankur Jajoo, environmental industry analyst with Frost & Sullivan, in an interview with Rigzone.
Barring any significant developments, rail will continue to be widely used over the next several years, given the amount of time needed to construct pipeline infrastructure and bring it online. The key challenge for industry is that the North Dakota incident is the second rail disaster in the past year or so.
The surge in Canadian oil sands production and U.S. unconventional oil production over the past five years, which severely stressed North America's transportation infrastructure and caused quality dislocations and price disparities for benchmark crudes, created supply and demand imbalances and logistical bottlenecks indicate a need for better long-term pipeline solutions and a more efficient pipeline network, according to a 2013 Ernst & Young report.
However, pipeline permitting and construction delays and pricing incentives have resulted in railways becoming a serviceable transportation option for inland crudes. While not a replacement for pipelines, it is positioned to grow and will remain as a long-term strategic complement or supplement to pipelines.
"Given the optionality on destinations that rail has created, producers are increasingly reluctant to commit volumes to new pipelines," according to the Ernst & Young report. "Rail has allowed producers to link inland prices to a broader set of benchmarks than just West Texas Intermediate amid a very dynamic pricing environment."
Brigham A. McCown, managing director with Nouveau Corp., a firm that advises public and private sector clients on energy, transportation, infrastructure and logistical matters, views pipelines as the best source of transportation for moving oil long distances and across state lines.
1
2
3
4
View Full Article
Generated by readers, the comments included herein do not reflect the views and opinions of Rigzone. All comments are subject to editorial review. Off-topic, inappropriate or insulting comments will be removed.