Study: Natural Gas Globalization in Process
|
Monday, January 20, 2014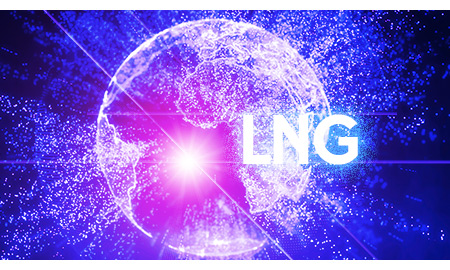 As the energy industry gears up for another busy year, many challenges will have to be addressed, specifically in the natural gas arena, according to a study, "Challenging Climates: The outlook for the oil and gas industry in 2014", completed by DNV GL.
"The findings from this year's research reaffirm the oil and gas sector's focus on finding innovative approaches to meet tomorrow's energy demands," commented Elisabeth Torstad, CEO of DNV GL – Oil & Gas, in the report. "Industry leaders have their sights firmly fixed on developing the deep technical ability and smarter ways of working that are needed to access hydrocarbon reserves in new frontiers that were considered inaccessible just a few years ago."
While the industry's overall outlook remains exceedingly strong, the rising importance of natural gas will demand greater focus, the report stated, with recent years witnessing substantial investment in global gas infrastructure, from new pipelines to liquefied natural gas (LNG) facilities.
Last year proved to be a busy year in infrastructure - more than 116,000 miles of pipeline were under development with most of the construction taking place in the United States (over 41,000 miles) and Asia Pacific (over 33,000 miles), according to the report. And this investment doesn't seem to decrease any time soon but will be met with caution.
"Our research suggests that senior oil and gas professionals see capital expenditure becoming more targeted in its deployment in 2014. While nine in 10 respondents to the research are confident about the sector, concerns over rising operational costs, a shortage of skilled professionals and competition from international rivals are causing professionals to focus spending on the projects that will provide the greatest return on investment," stated Cathrine Thorp, vice president and communications director of Oil & Gas at DNV GL.
While the drive and desire to reduce dependency on coal will help boost gas demand, the investment case for gas-related projects is more compelling, especially in Asia and Europe where gas prices remain high. Asian spot LNG cargoes, towards year-end 2013, were trading near $16-17 MMBtu, according to the report, compared with $11 MMbtu in Europe and $3.5 MMBtu in North America.
"More than 40 percent of oil and gas professionals surveyed believe that uneconomic gas prices will subdue gas-related investments during the year ahead," Torp stated, "while just 15 percent felt otherwise."
1
2
View Full Article