Officials Call for More Regulations to Prevent Crude Train Accidents
by Karen Boman
|
Rigzone Staff
|
Monday, January 20, 2014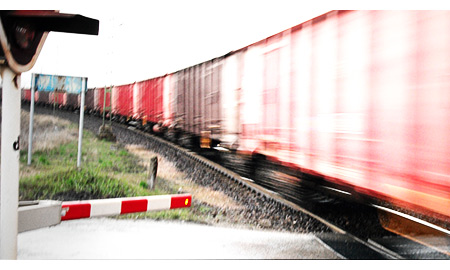 Government officials say the series of accidents over the past year involving railcars carrying crude oil highlights the need for greater regulations of crude transportation on railways and more pipeline infrastructure.
U.S. Senator John Hoeven (R-North Dakota) told Platts Energy Week Jan. 12 that more pipelines to move Bakken oil from North Dakota to refineries are needed to ease safety concerns after the Dec. 30 rail accident near Casselton in eastern North Dakota, where a BNSF Railway train carrying crude collided with another train, setting off an explosion and fire that prompted the evacuation of 1,400 local residents. On Jan. 13, the National Transportation and Safety Board (NTSB) reported that 18 of the 20 tank cars that derailed were punctured, and more than 400,000 gallons of crude oil were estimated to have been released. Damage resulting from the accident is estimated at $6.1 million.
Hoeven noted that the Keystone XL pipeline could reduce traffic related to crude transportation in western North Dakota by 500 trucks a day. The Sandpipe pipeline, which Enbridge Inc. is in the planning stages with Marathon Oil Corp., could move approximately 200,000 barrels of oil per day to eastern refineries.
The senator said that railroads, refiners and producers are still awaiting guidance from federal regulators on what needs to be done to make rail cars safer. Hoeven said he had written to the U.S. Pipeline and Hazardous Materials Safety Administration (PHMSA) a year ago to ask the agency to expedite rules governing construction of new, safer tanker cars.
Hoeven and North Dakota Senator Heidi Heitkamp followed up on Hoeven's earlier letter in a Jan. 9 meeting with U.S. Secretary of Transportation Anthony Foxx and PHMSA head Cynthia Quarterman to discuss the steps that the U.S. Department of Transportation (DOT) is taking to improve rail transportation safety.
The senators said they are reaching out to all entities that play a role in rail safety to get to the bottom of what happened in Casselton and what can be done to make improvements.
"It is incredibly important for North Dakota that we have smart rail regulations in place," said Heitkamp in a statement. "They will give certainty to our shippers, and most importantly, respond to the very legitimate safety concerns of North Dakotans."
1
2
3
4
5
6
7
8
View Full Article
Generated by readers, the comments included herein do not reflect the views and opinions of Rigzone. All comments are subject to editorial review. Off-topic, inappropriate or insulting comments will be removed.