US Chamber Proposes Energy Reforms to Reflect New Energy Revolution
by Karen Boman
|
Rigzone Staff
|
Wednesday, January 15, 2014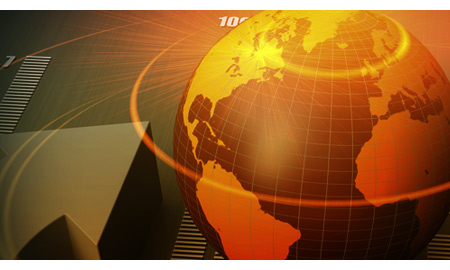 The U.S. Chamber of Commerce's Institute for 21st Century Energy revealed Wednesday its new Energy Works for U.S. platform, an update of its 2008 Blueprint for Securing America's Energy Future, to reflect the current boom in unconventional oil and gas exploration in the United States.
The plan, which includes 64 specific recommendations in nine key areas, will form the basis for the U.S. Chamber's energy advocacy across the United States this year and in the future. These recommendations, which institute officials say will create millions of jobs and generate billions in revenue and trillions in private investment, and reduce U.S. public debt, include:
Removing barriers to increased oil and gas production and fuel manufacturing
Maintain coal's role as a vital part of a diverse energy portfolio
Expand nuclear energy use and commit to a nuclear waste solution
Enhance the competitiveness of renewable sources of energy
Promote 21st century energy efficiency and advanced technologies
Modernize the permitting process for our nation's energy infrastructure
Protect our energy infrastructure from physical disruptions and cyber attacks
Reform the regulatory process for balance, predictability and transparency
Ensure a competitive energy workforce
In its recommendations, the institute called for the Department of the Interior (DOI) to propose a new plan for the Outer Continental Shelf (OCS) that would open the eastern Gulf of Mexico, Atlantic and Pacific oceans to leasing and exploration and make significantly more onshore federal lands available for energy development. The U.S. Congress should also provide a 37.5 percent share of royalty revenues from all new production on the OCS to the states adjacent to development areas.
The Bureau of Land Management (BLM) also should delay finalizing a proposed rule for hydraulic fracturing on federal lands until BLM works with state and industry officials to ensure a future rule addresses an existing regulatory gap, and not just to demonstrate its ability to regulate. Additionally, the U.S. Environmental Protection Agency should also end its efforts to regulate fracking by circumventing the rulemaking process and unlawfully issuing de facto regulations as guidance documents.
When the institute first issued its Blueprint for Securing America's Energy Future report, the nation was suffering through an energy recession and just beginning to dive into a deep economic one.
"Five years later, the U.S. energy landscape is almost unrecognizable and is one of the few sources of optimism in an otherwise sluggish economy," according to the report.
The U.S. Energy Information Administration (EIA) estimates that U.S. oil production would reach more than 7.4 million barrels of oil per day, nearly 50 percent higher from 2008. The EIA also forecast that the United States will become a net exporter of natural gas by 2020, if not sooner. Advancements in horizontal drilling and hydraulic fracturing technology allowed producers to unlock shale resources and boost U.S. oil and gas production.
1
2
3
View Full Article
Generated by readers, the comments included herein do not reflect the views and opinions of Rigzone. All comments are subject to editorial review. Off-topic, inappropriate or insulting comments will be removed.