Unconventional Shale Presents Challenges for EPC Companies
by Karen Boman
|
Rigzone Staff
|
Wednesday, January 15, 2014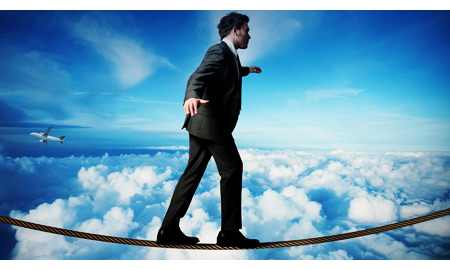 In the past, some engineering and construction (EC) firms may have shied away from conventional oil and gas projects, which typically were a series of small, discrete, loosely-related development projects separated by stretches of time, characteristics that did not lend themselves to EC companies' core competencies for managing large-scale projects. However, U.S. shale plays are providing EC firms with a new business opportunity which also can deliver distinct value for oil and gas companies, said John Doherty, U.S. engineering, construction and advisory leader at PwC, in an interview with Rigzone.
Despite the exponential growth seen in U.S. shale plays, the oil and gas industry is still in the formative stages of developing these plays. This development involves tens of thousands of well sites being developed and the growth of scale, geography and complexity on top of existing base operations is pushing traditional management approaches beyond their breaking points, according to PwC's March 2013 report, "New conventions for unconventional oil and gas series: Reducing the drag to achieve speed and efficiency".
Oil and gas companies and their engineering and construction partners are starting to step back and analyze what is working and not working across the shale gas value chain, according to another PwC report, "New conventions for unconventional development for the engineering and construction industry".
Shale exploration and production is much more of a planned process like manufacturing operations compared with a more traditional oil and gas situation, where companies are looking for traps that contain oil and gas to decide where to drill.
"In shale gas plays, you know essentially that the hydrocarbons are in the subsurface, and you know you'll be drilling across a large area and that you can lay out wells to maximize production," Doherty commented.
The oil and gas industry instead is applying a holistic approach to shale development, focusing on the development of the entire field with an integrated plan and comprehensive execution instead of many loosely related development projects in a field.
In North America, many unconventional wells are in areas where the infrastructure and facilities must be built to produce, process, store and transport the product to market. The planning, engineering, procurement and construction of this infrastructure must be tightly integrated with the well development and production processes, PwC noted. These activities span functions and groups that don't typically work closely together, resulting in hand-offs of work between them that often fail.
1
2
3
4
View Full Article
Generated by readers, the comments included herein do not reflect the views and opinions of Rigzone. All comments are subject to editorial review. Off-topic, inappropriate or insulting comments will be removed.