Tremendous Investment, Astute Project Management Needed for US Shale
by Karen Boman
|
Rigzone Staff
|
Tuesday, January 14, 2014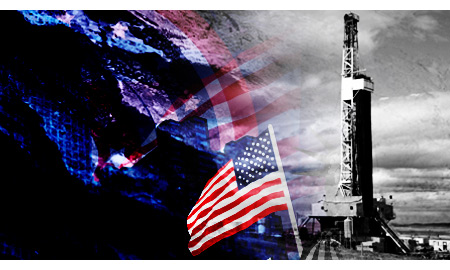 Oil and gas companies will require significant investment and astute project management to successfully execute large capital projects in North America and worldwide at a time when skilled workers are increasingly in short supply, according to a recent report by the Deloitte Center for Energy Solutions.
Horizontal drilling and hydraulic fracturing and multi-stage hydraulic fracturing, along with advances in deepwater drilling technology and growing Canadian oil sands production, have unlocked previously inaccessible shale and deepwater resources and have bolstered North America onshore and offshore oil and gas production, Deloitte noted in "The Challenge of Renaissance: Managing an unprecedented wave of oil and gas investment".
Thanks to this production growth, the United States could become the world's largest oil producer by early 2020, with peak production of 11 million barrels of oil per day (MMbopd) overtaking Saudi Arabia's projected production of 10.5 MMbopd, according to International Energy Agency (IEA) estimates. Total U.S. natural gas production, including shale gas and tight oil, is expected to rise to 75 billion cubic feet per day (Bcf/d) in 2020 from production in 2005 of 49 Bcf/d.
However, this production target will require sustained levels of onshore unconventional well activity across many North America shale basins over the next 20 to 30 years. According to IEA estimates, nearly $5 trillion in oil and gas investment will be needed in North America through 2035 to maintain current production and meet future demand growth.
The U.S. Energy Information Administration estimates that over 630,000 new wells will be needed to bring available U.S. shale gas and tight oil resources into production. The number of wells substantially raises the capital requirements for resource development, and companies will need experienced project managers to efficiently bring these wells online.
"One of the key challenges operators face to bring these wells online is their ability to acquire experienced project managers and skilled talent," Deloitte said in the report. "Once online, these wells will ultimately require recompletion, artificial lift, and eventually, enhanced recovery to keep them producing."
The number of North America megaprojects with a capital investment value of $1 billion or greater also is expected to grow due to infrastructure development for deepwater, midstream and liquefied natural gas (LNG) export capacity, as well as expansion of U.S. petrochemical capacity and possible gas-to-liquids facilities.
1
2
3
4
5
6
7
8
9
View Full Article
Generated by readers, the comments included herein do not reflect the views and opinions of Rigzone. All comments are subject to editorial review. Off-topic, inappropriate or insulting comments will be removed.