CBI-MMEER Expands Fleet with Dalian Awards
by CBI-MMEER Accommodations Ltd.
|
Press Release
|
Tuesday, January 07, 2014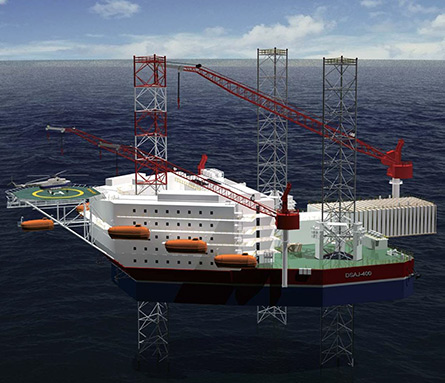 CBI-MMEER Accommodations Ltd. has placed new build orders for two additional multi-use Accommodation and Construction Support Jackup Units with DSIC Offshore. These orders bring the CBI-MMEER fleet to four multi-purpose units. Both newly ordered Jackup Units are Dalian Offshore's DSAJ-400 design in conjunction with Noble Denton and featuring National Oilwell Varco's BLM jacking and fixation system. These units create a new segment of equipment in the marketplace with the following features:
Both DSAJ-400 Units:
Rated 400' Water Depth
High Spec & Harsh Environment Multi-Use Accommodation & Construction Support Jackups
Bed Capacity of 450 POB
900 Person Life Boat Capacity
Over 11,400 square feet of Deck Space (1,060 square meters) for Storage, Lay-Down & Work in Progress
Three Construction Cranes include a 65' Cantilever with a Mounted 200 Ton Pedestal Crane, and Two 50 Ton Auxiliary Cranes
National Oilwell Varco's BLM Jacking & Fixation System
Central North Sea Compliant -20 Degrees Celsius
Delivery 1Q & 2Q 2016
"There is nothing like these in the marketplace. These larger, multi-use units offer a new dynamic in worldwide Construction and Accommodation that has previously been handled via multiple units. With over 11,400 square feet of Deck Space and abilities for full Construction Support, nothing currently available matches the capabilities of these Accommodation Jackups in 400' water depth," said Evan Claar, Chairman of CBI-MMEER Accommodations Ltd.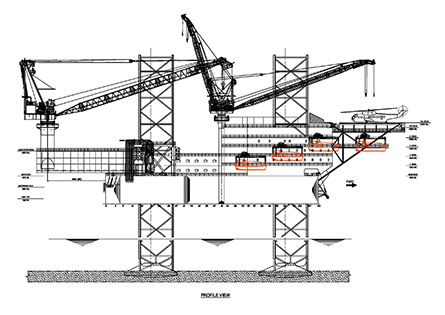 Profile View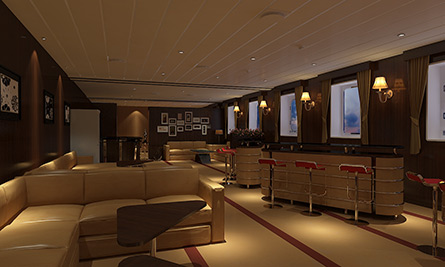 Lounge Area
Mike Mullen, director of CBI-MMEER Accommodations Ltd. said, "The Dalian Shipyard's DSAJ-400 Units are top of the line in every respect. The technical enhancements incorporated into these units provide efficient construction support for commissioning/decommissioning, shutdown & refit projects, and include a state of the art & safe living environment for offshore personnel."
CBI-MMEER Accommodations Ltd. has four multi-purpose Accommodation and Construction Support units under construction with the Dalian Offshore Shipyard for delivery in 2015 & 2016.
Generated by readers, the comments included herein do not reflect the views and opinions of Rigzone. All comments are subject to editorial review. Off-topic, inappropriate or insulting comments will be removed.