Women Who Shine: Q&A with Jorunn Saetre
|
Friday, January 03, 2014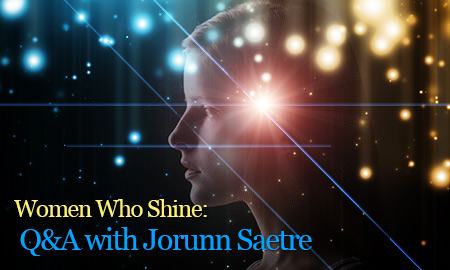 Jorunn Sætre, AGR's leader of the Norwegian rig team, joined the company in 2013 after spending more than three decades gaining experience in the international energy industry.
Previously, she held the role of Vice President with Halliburton with responsibilities in technology and production enhancement activities located in Houston; and prior to that was Country Vice President for Halliburton Scandinavia for 10 years.
She received her chemical engineering degree from Bergen Ingeniørhøgskole (or Bergen Engineering College) and has held numerous board directorships and has been a member of several industry committees including the Åm committee appointed by the Department of Petroleum and Energy.
Rigzone: You began your career as a laboratory engineer, in the 80s. Please explain your career path and what led you to enter this industry.
Sætre: I have a degree in chemical engineering, and upon graduation, when I applied for jobs, the market for engineering positions in Bergen was tight, and looking back, I realize there was a change in the industrial climate in Norway. I decided to look at other cities for employment and moved from Bergen to Stavanger, Norway where I landed my first job as a laboratory engineer at a hospital in the department of pathology. This was in the early days of the petroleum industry in Norway so after a while, I looked for new professional challenges and felt that petroleum engineering was better suited to encompass all of my interests.
I had a few friends that worked in the industry, but this did not really help open doors. It was especially hard to find work in an offshore position. I spoke to a few companies about giving me a chance but they were reluctant because they claimed that the rigs could not accommodate female engineers. During my search, I heard about an opportunity with Halliburton in their cement laboratory. I applied and got the job.
After almost two years, Halliburton offered me an opportunity to train as a field engineer in the United States for six months. By doing this, I would be more acquainted with the work, they said, which was true.
1
2
3
4
View Full Article