MENA E&P 2013 Review
by Ahmed Maameri
|
Rigzone Contributor
|
Friday, January 03, 2014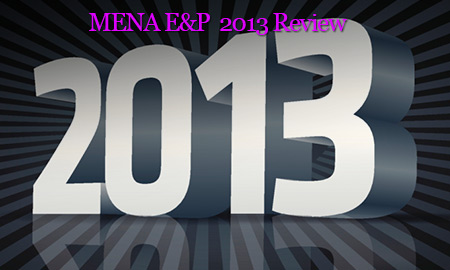 The Middle East and North Africa's (MENA) oil and gas sector was eventful in 2013. From a major terrorist attacks on Algerian's gas facility in early January, to the start up of major oil fields in Iraq and Saudi Arabia to the reshuffle of Kuwait's oil and gas senior executives, the region caught the eyes of the global oil and gas industry.
North Africa: The Instability
In 2013, the Algerian energy sector was associated with red tapes and corruption scandals, and where the ex-energy minister Chackib Khalil is now wanted by the Interpol for the Algerian government on embezzlements charges.
In addition to the corruption scandal, a terrorist hostage-taking at the In Amenas gas plant in January, which is operated by Sonatrach, the U.K.'s BP plc and Norway's Statoil ASA killed 40 oil workers.
Amid these gloomy events, the startup of El Merk project underscored how Algeria, a key oil and gas supplier to Europe, has been able to continue developing its resources after boosting security measures. The start up of El Merk is also expected to offset the decline of mature fields, according to the CEO of Sonatrach Abdelhamid Zerguine.
In early May, Algerian energy giant Sonatrach and its partner Anadarko Petroleum Corp., announced the start of production at the El Merk oilfield and that output should reach 127,000 barrels per day of crude and condensate at the end of 2013.
In the neighboring country, Libya, the oil and gas sector is facing its worst situation since the startup of the industry in the country. Local militias have escalated a wave of strikes at oilfields and export terminals gripping Libya, reducing its lifeline oil exports to a trickle.
The OPEC producer is facing turmoil as the government of Prime Minister Ali Zeidan struggles to control heavily-armed militias who helped topple Muammar Gaddafi in 2011 but kept their weapons to press for political and financial demands.
1
2
3
4
5
View Full Article
Generated by readers, the comments included herein do not reflect the views and opinions of Rigzone. All comments are subject to editorial review. Off-topic, inappropriate or insulting comments will be removed.