Europe's Offshore Exploration Hotspots 2014
by Jon Mainwaring
|
Rigzone Staff
|
Monday, January 06, 2014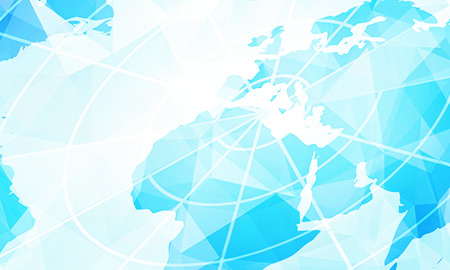 The offshore oil and gas industry in Europe is largely concentrated on the mature basins of northwest Europe. But as the industry seeks to replace its reserves in the North Sea and Norwegian Sea, the focus of offshore exploration has begun to shift to new frontiers in other parts of the Europe.
Here, Rigzone takes a look at what's planned for Europe's hottest offshore exploration regions in 2014.
Russian and Norwegian Arctic
The Arctic region of northern Europe has been receiving plenty of attention from international oil and gas companies in recent years and 2014 is set to see an increase in exploration activity in the region.
In the Russian Arctic region, state oil company Rosneft has signed a number of deals to explore for hydrocarbons with major international oil and gas companies Exxon Mobil Corp., Eni S.p.A and Statoil ASA. Meanwhile, in October it was reported that even Indian state-owned oil firm Oil and Natural Gas Corp. (ONGC) is interested in offshore exploration for oil and gas in Russia's Arctic.
However, although the Eni-Rosneft joint venture in the Russian Barents Sea has already seen the acquisition of 2D seismic data, exploration drilling connected to these deals is not expected for some years yet with first oil unlikely to occur during this decade. For example, Statoil's deal with Rosneft – concerning four offshore license areas in the Barents Sea and the Sea of Okhotsk – will not see exploration drilling until 2016 at the earliest.
Yet Russia already produces oil from the Arctic's Prirazlomnoye field. Located in the Pechora Sea off Russia's northern coast, this is the country's first ever oil-producing offshore field in the Arctic. And 2014 is set to see Gazprom drill an exploration well in the nearby Dolginskoye field before a field development plan is drawn up.
The Norwegian zone of the Barents Sea is likely to see more activity in 2014 despite the disappointment of Repsol's long-awaited Darwin well – which was judged to be dry in April this year.
1
2
3
4
5
View Full Article
Generated by readers, the comments included herein do not reflect the views and opinions of Rigzone. All comments are subject to editorial review. Off-topic, inappropriate or insulting comments will be removed.
For More Information on the Offshore Rig Fleet:
RigLogix can provide the information that you need about the offshore rig fleet, whether you need utilization and industry trends or detailed reports on future rig contracts. Subscribing to RigLogix will allow you to access dozens of prebuilt reports and build your own custom reports using hundreds of available data columns. For more information about a RigLogix subscription, visit
www.riglogix.com
.