Qualified Job Seekers Find Options as Energy Industry Embraces Diversity
by Gene Lockard
|
Rigzone Staff
|
Thursday, January 02, 2014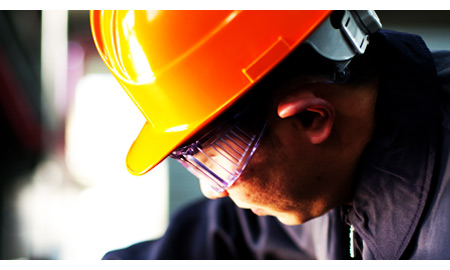 Rigzone Looks Back: Hiring professionals in the oil and gas industry are kept up nights trying to figure out where to source new STEM-educated workers to fill job openings. The key to finding a sufficient number of people to fill these positions, staffing professionals say, is to be open to diversity during the hiring process. Rigzone took a look at what could be a more diverse culture for the oil and gas industry of the future.
In recent years, the level of diversity in the oil patch has increased significantly, according to staffing professionals in Houston. In particular, the energy industry is now offering more opportunities for women.
"There has been a real broadening of paths for women as companies move toward greater gender diversity," Carolyn Stewart, NES Global Talent business development manager, said. "It's not just in an office setting that the change is occurring. One now sees women working on rigs, or in refineries, performing jobs once filled only by men. Companies are becoming more agile, and [now] place value on ideas and innovations."
According to recruiters, while some companies are targeting women specifically, even more companies are focused on finding qualified talent, regardless of gender.
"Today, some energy company clients are contacting recruiters and specifically asking if there are [qualified] women candidates for positions," noted Cecilia Rose, president and founder of Next Door Strategies, LLC, corporate keynote speaker and executive career strategist.
Staffing professional Christine Norris, executive search consultant for Professional Alternatives, also noted that there has been a change in energy industry hiring practices in recent years. Many energy companies are willing to make an extra effort for good women candidates, Norris said.
"A couple of years ago, I placed a woman petroleum engineer with one of our drilling clients in the Midwest. She had a Master's Degree from an international university, internships while in college, and great references. The client did not have an opening at the time but reviewed the woman's resume and was intrigued. So, the client interviewed her and subsequently made her an offer as a field engineer, which required hands-on work and training at the drilling site."
1
2
3
4
View Full Article
Generated by readers, the comments included herein do not reflect the views and opinions of Rigzone. All comments are subject to editorial review. Off-topic, inappropriate or insulting comments will be removed.