Vanguard Signs Agreement to Acquire Wyoming Properties for $581M
by Vanguard Natural Resources, LLC
|
Press Release
|
Monday, December 30, 2013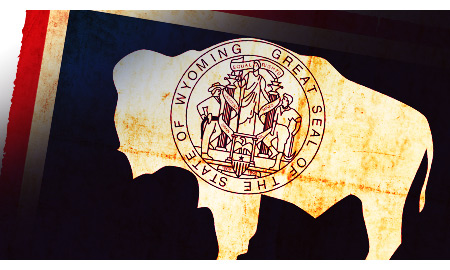 Vanguard Natural Resources, LLC has entered into a definitive agreement to acquire natural gas and oil properties in the Pinedale and Jonah fields of Southwestern Wyoming for a purchase price of $581 million from an unnamed source. The properties being sold consist of approximately 87,000 gross acres (14,000 net acres) that are currently producing approximately 113.4 million cubic feet equivalent per day (MMcfe/d) with approximately 80 percent being natural gas, percent oil and 16 percent natural gas liquids ("NGLs"). The effective date of the acquisition is Oct. 1, and the Company anticipates closing this acquisition on or before Jan. 31, 2014.
Scott W. Smith, president and chief executive officer, commented, "Acquiring an interest in one of the country's most prolific natural gas fields, operated by companies with an unparalled history of successful development, is a milestone event for Vanguard. At closing, our reserves and daily production will increase approximately 80 percent and 55 percent, respectively, and we will add an inventory of approximately 970 proved undeveloped drilling locations. This property will be an excellent addition to our portfolio of long life, mature assets and represents a great start to our 2014 acquisition program."
Richard Robert, executive vice president and chief financial officer, added, "This acquisition will mark an important change in the Vanguard strategy. For the first time in its history, Vanguard will be allocating capital to drilling wells on these acquired properties which is expected to not only maintain cash flow but grow cash flow. Based on the numerous proved undeveloped drilling locations and the current number of drilling rigs in use by the operators, this combined maintenance and growth capital program will be sustainable for over ten years. Furthermore, this strategy change will allow Vanguard to more effectively compete for new acquisitions that contain both mature stable production and a significant inventory of proven undeveloped drilling locations."
Highlights of the acquisition include:
Immediately accretive to distributable cash flow at closing;
Estimated reserve life of over 20 years based on internally estimated proved reserves of 847 Bcfe.
Proved reserves are divided geographically and by commodity mix as follows: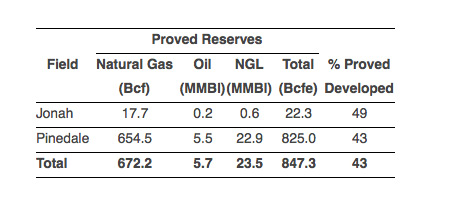 Current net production of approximately 113.4 MMcfe/d is divided geographically and by commodity as follows: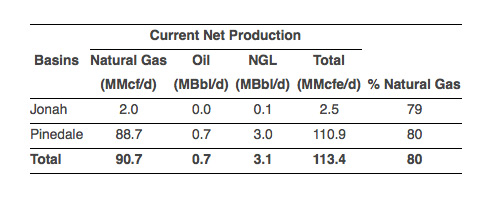 Approximately 2,000 producing wells and over 970 proved undeveloped drilling locations; there are approximately 5,200 additional locations not booked at this time due to the current expectation that they will not be drilled within a five year period as required by the SEC for recording proved reserves;
100-percent non-operated properties with an average working interest of 10 percent and partnering with two major operators in the area, Ultra Petroleum Corp.
Expect an 8 rig drilling program, with each rig anticipated to drill 2 wells per month in 2014.
Vanguard intends to significantly hedge the expected natural gas and oil production through 2017; management will continue to evaluate hedging the natural gas liquids component and act prudently and swiftly should the NGL pricing market justify a hedged component.
The Company intends to fund this acquisition with borrowings under its existing reserve-based credit facility.
Generated by readers, the comments included herein do not reflect the views and opinions of Rigzone. All comments are subject to editorial review. Off-topic, inappropriate or insulting comments will be removed.