Women Who Shine: Chevron's Eve Sprunt
|
Monday, December 23, 2013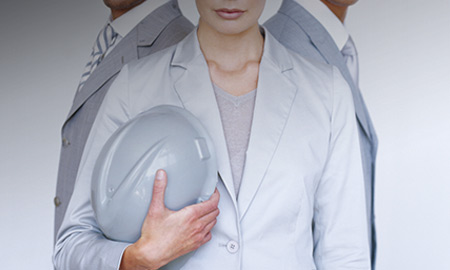 As oil and gas industry watchers know, top talent and technology are critical in moving the sector forward. In recent years many companies around the globe have recognized this and made a conscious effort to strategically attract the best talent to their ranks, irrespective of gender. These initiatives have encouraged more women to pursue careers in science, technology, engineering and mathematics and ultimately, careers in oil and gas. But while attracting talent is important, retaining it is critical, according to Eve Sprunt, 2006 president of the Society of Petroleum Engineers (SPE) and oil industry consultant.
Sprunt has been in the oil and gas business for more than 35 years. Now retired from Chevron, she was advisor geological R&D and previously served in other senior advisory roles and management capacities for the company, including university partnership and recruitment manager. Before 2000, she worked 21 years for Mobil, including positions in upstream new business development and R&D. She is the recipient of top awards from both SPE and the Society of Women Engineers.
Sprunt recently sat down with Rigzone to discuss her views on retention strategies, sponsorship, and the ever-evolving workforce.
Rigzone: What is your outlook for the industry in terms of growth and attracting professionals?
Sprunt: When we look at the scale of what's required to power our economy, there is nothing out there that's close to replacing oil and gas. I started in this business in the 1970s and people were worried we were going to run out of oil back then, but even years later oil and gas is still not a sunset industry. On the contrary—it's such an exciting time now because of unconventional oil and gas resources. These plays have also opened the doors to a host of developing technologies.
Rigzone: In looking at how the workforce has evolved, can you discuss some of the changes?
Sprunt: The industry was stagnant for decades. Then an influx of younger people brought a new level of excitement, ideas and life to the workforce. However, people in hiring, recruiting and management may approach hiring people as if they were replacing themselves. Older management typically were single breadwinners. Now, the younger workforce is typically part of a dual-career couple. The tendency can be to pick people—especially for management positions, who, like themselves, are single breadwinners.
1
2
3
4
View Full Article
Generated by readers, the comments included herein do not reflect the views and opinions of Rigzone. All comments are subject to editorial review. Off-topic, inappropriate or insulting comments will be removed.