Court Finds Pa. Gas Drilling Rule Violates State's Constitution
by Karen Boman
|
Rigzone Staff
|
Friday, December 20, 2013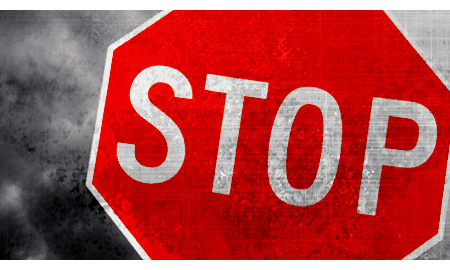 The Pennsylvania Supreme Court ruled Thursday that several provisions of Act 13, signed last year by Gov. Tom Corbett to overhaul the state's oil and gas laws, violates the Environmental Rights Amendment to the Pennsylvania Constitution.
The court ruled 4-2 that Act 13 violates Section 27 of the declaration of rights in Pennsylvania's constitution, which states that citizens have a right to clean air, pure water and the preservation of the natural, scenic, historic and esthetic values of the environment.
Chief Justice Ronald D. Castille noted that "we agree with the citizens that, as an exercise of the police power, Sections 3215(b)(4) and (d), 3303, and 3304 are incompatible with the Commonwealth's duty as trustee of Pennsylvania's public natural resources."
Justices Castille, Debra McCloskey Todd and Seamus P. McCaffrey stated in the ruling that Act 13's zoning provisions, which require local state government to authorize oil and gas operations, including seismic testing, and natural gas compressor stations and processing plants, that the provisions "sanctioned a direct and harmful degradation of the environmental quality of life in these communities and zoning districts."
Local governments also are not allowed to impose conditions on the construction of oil and gas operations more stringent than those on construction activities for other industrial uses. They also are prohibited from limiting subterranean operations and hours and operations for assembling and disassembling drilling rigs, and for operating gas wells. Local governments that do not comply with Act 13's requirements face financial consequences, the ruling noted.
The justices noted that the restrictions placed on oil and gas well locations in relation to sensitive water resources, including wetlands or certain streams or bodies of water, could be averted through distance restriction waivers by the Pennsylvania Department of Environmental Protection. Requiring a local government to permit industries uses in all zoning districts means that some properties and communities will carry a much heavier environmental and habitability burdens than others.
Pointing to Pennsylvania's notable history of shortsighted exploitation of its resources such as coal that have affected the environment – which led to the development of the Environmental Rights Amendment – the justices noted that, in their view, the authors of the Environmental Rights Amendment intended the constitution as a bulwark against enactments like Act 13 that permit development with such an immediate, disruptive effective on local citizens' lives.
1
2
3
4
View Full Article
Generated by readers, the comments included herein do not reflect the views and opinions of Rigzone. All comments are subject to editorial review. Off-topic, inappropriate or insulting comments will be removed.