UH Labs Take Energy Research Into New Frontiers
by Gene Lockard
|
Rigzone Staff
|
Thursday, December 26, 2013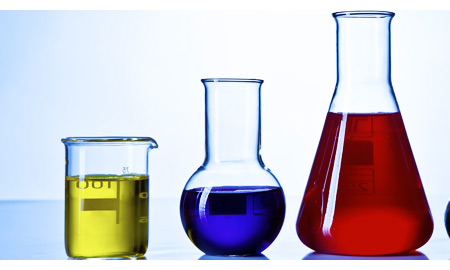 Behind the modest lab doors of the Science and Research 1 building on the central campus of the University of Houston (UH), a team of professors, researchers and students are performing advanced research, analysis and lab experiments that are literally taking energy knowledge to a new level, and into a new frontier. And to do it, they are using a number of advanced instruments, several of which were recently provided by generous donations from Agilent Technologies Inc. and Chevron Corp.
Energy major Chevron donated $530,000 in funds, which were used for the purchase of three instruments, including a stable isotope ratio instrument, natural gas analyzer and a source rock analyzer.
Agilent, an analytical instrument manufacturer and advanced technology corporation, donated $3.3 million worth of sophisticated molecular and elemental instruments – five in all – as well as services over a period of three years.
"They (Agilent Technologies) have come to know us pretty well in terms of what we do and what we use in the lab," Dr. John Casey, department chairman of tectonics and geochemistry, told Rigzone. "They donate for a period of time, and then pick up the old instruments and deliver new ones. That way, people visiting the labs can see their instruments in action."
The Chevron Shale Gas and Oil Geochemical Research Lab for organic geochemistry is using the instruments that Chevron donated through funds to the university. The lab is using the Agilent 7890 Gas Chromatograph instrument to perform chemical composition analysis of natural gas, and it is using the Thermo Scientific Delta V Isotope Ratio Mass Spectrometry (IRMS) system for analysis of carbon, nitrogen and sulfur isotopes in Kerogen and crude oils. The Gas Chromatograph can also be used for carbon and hydrogen isotope measurement in natural gas at the compound-specific level, UH said.
The Vinci Rock Eval 6 Analyzer is being used for oil and gas source rock characterization, and micro-scale pyrolysis studies of reaction kinetics of kerogen thermal decomposition in petroleum systems.
In the organic chemistry lab, the new Agilent 4100 Microwave Plasma-Atomic Emission Spectrometer System is being used for low-cost elemental analysis. An Agilent 725 Inductively Coupled Plasma Optical Emission Spectrometer that was also donated by Agilent Technologies is being for elemental analysis, while an Agilent GC/Quadrupole-Time-of-Flight instrument is used to identify organic compounds.
1
2
3
View Full Article
Generated by readers, the comments included herein do not reflect the views and opinions of Rigzone. All comments are subject to editorial review. Off-topic, inappropriate or insulting comments will be removed.
RELATED COMPANIES