EIA: Pennsylvania Fastest Growing Gas Producer Thanks to Marcellus
|
Wednesday, December 18, 2013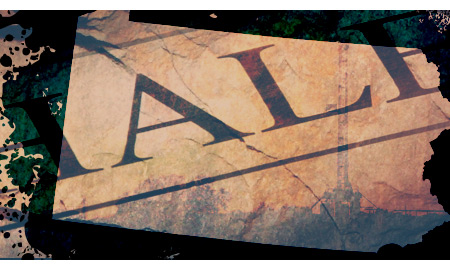 Marcellus shale gas production boosted Pennsylvania from the seventh-largest to third-largest marketed U.S. natural gas producing state from 2011 to 2012, and may lift the state to the rank of second-largest natural gas producer this year, according to a Dec. 17 report by the U.S. Energy Information Administration (EIA).
The state's marketed natural gas production, which includes natural gas plant liquids, rose by 72 percent from 2011 to 2012, according to the EIA report Natural Gas Annual 2012.
Earlier this month, EIA said that the Marcellus shale gas area in the eastern United States may account for 18 percent of total U.S. gas production, United Press International reported Dec. 10.
Texas topped the list for marketed natural gas in the top 10 producing states from 2011 to 2012, followed by the Louisiana and Pennsylvania. Oklahoma, Wyoming, Colorado, federal offshore, New Mexico, Arkansas and West Virginia also rank among the top 10.
Tight gas development significantly increased production in several regions, including the Marcellus and the Eagle Ford in South Texas, according to EIA. Marketed production in the Lower 48 states rose by 5 percent between 2011 and 2012, increasing from 23.7 trillion cubic feet (Tcf) to 25.0 Tcf.
West Virginia, also located in the Marcellus shale play, entered the top 10 largest U.S. gas producers for the first time in 2012, producing 146 billion cubic feet of additional marketed gas compared with the 2011 level.
Declines in marketed natural gas production were seen in Wyoming and U.S. federal offshore waters, including the Gulf of Mexico and offshore California, from 2011 to 2012. Wyoming fell from number three to number five in the ranking, while federal offshore production declined from number five to number seven. Federal U.S. Gulf gas production has declined overall since 2001, and Pacific offshore production has fallen since 2002.
EIA raised its forecast on gas production to 31.9 Tcf by 2025 from the 28.7 Tcf forecast earlier this year, and to 37.6 Tcf by 2040, higher than the 33.2 Tcf touted earlier.
Low natural gas prices are expected to boost natural gas-intensive industries, with industrial natural gas consumption expected to grow by 22 percent between 2012 and 2025, EIA said in a Dec. 16 press release. Industrial shipments are forecast to grow 3 percent per year over the first decade of EIA's Annual Energy Outlook 2014 before slowing to 1.6 percent annual growth over the remainder of the projection. Bulk chemicals and metals-based durables account for much of the increased growth in industrial shipments.
Industrial shipments of bulk chemicals, which benefit from an increased supply of gas liquids, are projected to rise by 3.4 percent per year from 2012 to 2025; however, the competitive advantage in bulk chemicals diminishes in the long-term, EIA noted.
Generated by readers, the comments included herein do not reflect the views and opinions of Rigzone. All comments are subject to editorial review. Off-topic, inappropriate or insulting comments will be removed.