BP, Statoil Move Ahead with Shah Deniz Stage Two
|
Tuesday, December 17, 2013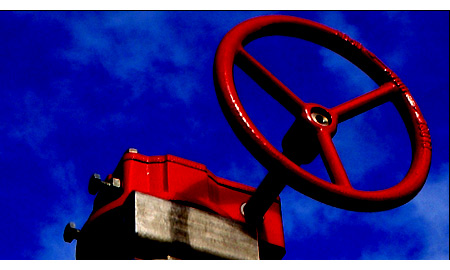 BP and its partners have made the decision to go ahead with the Stage Two development of the giant Shah Deniz gas field in the Caspian Sea, offshore Azerbaijan.
The decision will also trigger plans to expand the South Caucasus Pipeline through Azerbaijan and the Republic of Georgia as well as plans to construct both the Trans Anatolian Gas Pipeline across Turkey and the Trans Adriatic Pipeline across Greece, Albania and into Italy.
The Shah Deniz project will see the drilling and completion of 26 subsea wells and the construction of two bridge-linked platforms. Onshore, there will be new processing and compression facilities at Sangachal.
The total cost of the Shah Deniz Stage Two and South Caucasus Pipeline expansion projects is estimated by BP to be approximately $28 billion. Some 565 billion cubic feet of gas per year produced from the field will be carried more than 2,100 miles to provide energy to the countries of Georgia, Turkey, Bulgaria and Italy.
BP said that first gas is targeted for late 2018. Deliveries to Europe will take place in 2019.
BP Group Chief Executive Bob Dudley said in a company statement Tuesday:
"Very few projects have the ability to change the energy map of an entire region. Shah Deniz Two and the Southern Corridor pipelines will not only change the energy map, but will give customers in Europe direct access to the gas resources of Azerbaijan for the first time. The final investment decision today would not have been possible without years of cooperation between many companies and many countries.
1
2
View Full Article
Generated by readers, the comments included herein do not reflect the views and opinions of Rigzone. All comments are subject to editorial review. Off-topic, inappropriate or insulting comments will be removed.