Shale Gas: Addressing the Water Challenge
|
Monday, December 23, 2013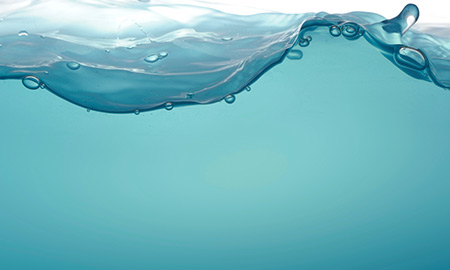 Water recycling represents a major opportunity for firms that provide equipment and services to the shale gas industry, according to Johan Pfeiffer, FMC Technologies Inc. vice president for Surface Technologies. And the opportunity is greater outside of the United States in countries where the cost of water disposal is high due to geographical and regulatory pressures, Pfeiffer said in a presentation to Tudor, Pickering, Holt & Co.'s Global Shale Conference in London at the end of November.
Speaking about the shale gas industry from an oilfield services point of view, Pfeiffer noted:
"The operators in North America are trying to get as much production as possible out of the well pad. In order to do this, they use increasing complexity in the well that provides an opportunity for service providers."
Today, it is not unusual to see well pads in which operators have drilled 20-plus wells while fracking can take place at dozens of different stages in the well. This, argued Pfeiffer, is driving the increasing complexity at the pads.
"So if you take all of those components together you can understand that there are more and more services taking place … on the well pad," he said. "So, there are more wells being drilled ... and it becomes a very, very complex operation."
Pfeiffer pointed out that the environmental footprint "is not only the actual physical footprint of the well site", but that it also consists of the amount of water consumed by the operation, how much gas is released into the atmosphere and other factors like how many trucks an operator might have moving water to and from the well site.
"That is also a footprint and reducing that is important," he said.
Citing the Nexen-Inpex pad in the eastern part of British Columbia in Canada Pfeiffer noted that large pads such as this are likely to be restricted to sparsely-populated areas, which would mean that solutions need to be found to make hydraulic fracturing a more compact operation.
Nexen-Inpex has "a very large pad and a lot of simultaneous operations. They can do that in eastern British Columbia. But we could not do this in other areas such as the northeastern United States and especially not in Europe," Pfeiffer said.
"So if you are taking all these activities that are spread out on a very large pad in eastern British Columbia and you want to do this over a smaller footprint you are going to have to do things differently. And that's why we say it's a very complex operation – and in order to make it economic it has to be complex – but you have to be able to figure out a different way to do it."
1
2
3
View Full Article
Generated by readers, the comments included herein do not reflect the views and opinions of Rigzone. All comments are subject to editorial review. Off-topic, inappropriate or insulting comments will be removed.