Judge: Anadarko May Be Liable In Kerr-McGee Case
by The Associated Press
|
Tom Murphy
|
Friday, December 13, 2013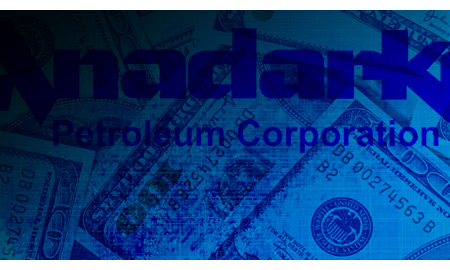 A U.S. bankruptcy court judge said Anadarko Petroleum may be liable for between $5 billion and more than $14 billion in a legal battle over the 2005 spinoff of the paint materials company Tronox.
Tronox, which makes titanium dioxide pigments used to make paints and plastics brighter and more durable, was spun off by Kerr-McGee Corp. Anadarko Petroleum Corp. then purchased Kerr-McGee in 2006.
Tronox has said Kerr-McGee stripped it of its most valuable assets before the spinoff. Tronox Ltd. filed for bankruptcy protection in 2009 and emerged about two years later. The lawsuits were transferred to trusts as part of the bankruptcy restructuring.
Judge Allan Gropper issued a memorandum of opinion Thursday that found Kerr-McGee liable for fraudulent transfers tied to the spinoff. The 166-page memorandum is not final, and the judge ordered the parties to submit more briefing materials.
Anadarko said in a statement it "vehemently" disagrees with the memorandum and expects to pursue "every avenue available to us through the appellate process to protect the interests of our stakeholders, once a final judgment including damages has been rendered."
Citi analyst Robert S. Morris said in a research note that any appeal process could extend for up to 10 years. He lowered his rating on shares of The Woodlands, Texas-based oil and natural gas exploration and production company to "neutral" from "buy" and dropped his target price to $86 from $108.
"This would create a substantial overhang on Anadarko's stock price, in our opinion," the analyst wrote.
1
2
View Full Article
Generated by readers, the comments included herein do not reflect the views and opinions of Rigzone. All comments are subject to editorial review. Off-topic, inappropriate or insulting comments will be removed.
RELATED COMPANIES