Mexican Congress Approves Historic Energy Bill
by The Associated Press
|
Katherine Corcoran & Adriana Gomez Licon
|
Thursday, December 12, 2013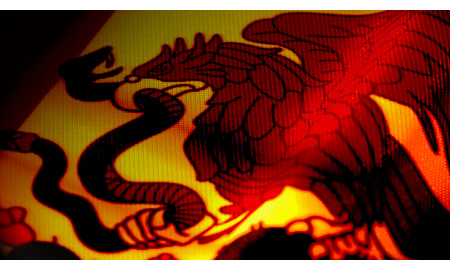 MEXICO CITY (AP) — Mexico's Congress voted Thursday to open the country's moribund state-run oil industry to foreign and domestic investors, casting aside nationalist opposition to approve the most dramatic energy reform in seven decades.
The 353-134 vote will allow the government to give private companies contracts and licenses to explore and drill for oil and gas, deals now prohibited under Mexico's constitution.
The final step, approval by 17 of Mexico's 31 states, is widely seen as assured.
The state-run oil company, Petroleos Mexicanos, or Pemex, has had a monopoly since the government took over operations of foreign oil companies in 1938, a move that has been revered ever since as a symbol of national sovereignty.
Opponents say they fear that multinationals, especially from the U.S., will once again regain the sort of domination they had over Mexico's oil before 1938. Mexico remains one of the top five crude exporters to the U.S., shipping more than 1 million barrels a day.
Leftist lawmakers tried to block discussion of the measure on Wednesday by seizing the main chamber of the House of Deputies, blocking access with chairs and tables.
When the debate was moved to another room, they dragged out discussion for 20 hours before the measure was finally approved.
"The homeland is not for sale! The homeland is to be defended!" they shouted while holding protest signs and Mexican flags.
1
2
3
4
View Full Article
Generated by readers, the comments included herein do not reflect the views and opinions of Rigzone. All comments are subject to editorial review. Off-topic, inappropriate or insulting comments will be removed.