Harnessing Big Data to Solve Talent Crunch
by Karen Boman
|
Rigzone Staff
|
Tuesday, December 24, 2013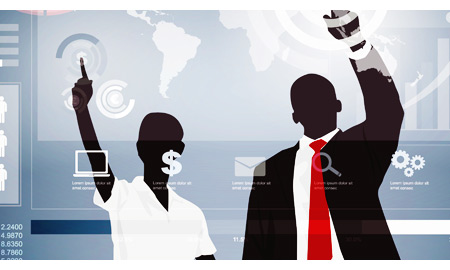 Big Data analytics may present the key to solving the oil and gas industry's talent crunch, according to a recent study from the Deloitte Center for Energy Solutions, "Oil and Gas Talent Management Powered by Analytics: Adopting analytics to effective manages workforce need".
"Given the ever-changing market fluctuations and demand center shifts, nimbleness is the key to navigating and managing the dynamic pace of change in the industry today – with data analytics at its core," said Deloitte in the report.
The surge in U.S. shale activity has resulted in the addition of over 1 million jobs in 2013, with jobs created in oil and gas faster than any sector of the U.S. economy. Many shale plays are located in areas that are unfamiliar with oil and gas production, and while companies are significantly investing in recruiting, relocating and training workers, they are still unable to meet their hiring needs.
At the same time, the U.S. oil and gas industry must grapple with a shrinking workforce. The oil and gas industry has an average employee age of 49, the oldest of any industry, and is expected to lose a net of 5,000 experienced geoscientists and petroleum engineers as recruitment falls short of projected number of workers retiring.
The oil and gas industry had a little respite from the pending Great Crew Change due to the economic downturn of 2008, which delayed the retirement of some workers from the industry. However, the oil and gas industry will likely soon feel the full impact of the Great Crew Change as workers' 401Ks and savings recover and they move ahead with retirement plans.
The industry faces a conundrum in that its great at using analytics to look at the subsurface and to evaluate investment opportunities, but has been slow to use analytics for workforce needs, said Ryan Isherwood, director with Deloitte Consulting LLP, at the Deloitte Oil & Gas Conference in Houston Nov. 19.
In the past, annual estimates of workforce needs proved sufficient. But today, the need for certain skills can change dramatically over the course of a year, and the ability of human resources (HR) to anticipate these changes can spell the difference between being ready to support a company's growth or inhibiting that growth due to lack of skilled workers.
1
2
3
4
5
6
7
View Full Article
Generated by readers, the comments included herein do not reflect the views and opinions of Rigzone. All comments are subject to editorial review. Off-topic, inappropriate or insulting comments will be removed.