Women Engineers: UK Remains behind the Curve
by Jon Mainwaring
|
Rigzone Staff
|
Friday, December 13, 2013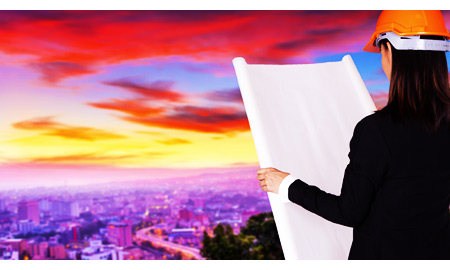 At the start of November, a UK report into engineering skills issued a "call to action" to industry and government to develop much-needed engineering talent in the country.
The report – a "Review of Engineering Skills" for Department of Business, Innovation and Skills – highlighted that short-term gaps in engineering talent were being filled by foreign workers. But it also pointed out that for the UK to develop the engineering skills it needs in the long term, the right messages about opportunities in engineering need to reach people at a young age and girls in particular.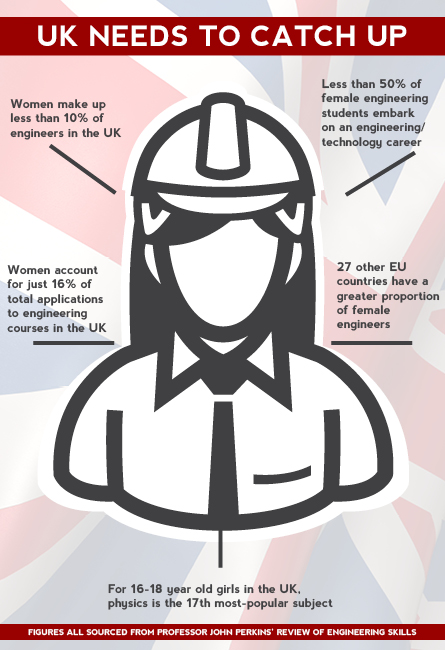 "We desperately need to ensure that girls have the opportunities to study STEM [science, technology, engineering and mathematics] subjects and don't rule themselves out too early," wrote Professor John Perkins, the report's author.
Perkins noted that women made up less than 10-percent of engineers in the UK, which means there are 27 other European Union countries where women make up a greater proportion of professional engineers. And he also seized upon a number of worrying statistics that highlight the differences between girls and boys at high school in the UK when it comes to their attitudes towards subjects like mathematics and physics, as well as between female and male engineering graduates when it comes to their eventual careers choices.
While UK girls aged 15-16 are just as likely as boys to attempt GCSE (General Certificate of Secondary Education) exams in science subjects, and to score as highly as boys in these subjects, they are not as keen on taking subjects like physics for A' Level (the exam British schoolchildren take when they are 17-18 years old). Indeed, while physics is the second-most popular A' Level for boys in England, it ranks as only the 17th most-popular for girls.
When it comes to A' Level mathematics, just 40 percent of the high school students who take it are girls. The stats for the harder A' Level in further mathematics (which is often a requirement to get onto the UK's toughest engineering courses at top institutions like Cambridge and Imperial College London) are even starker: just 30 percent of students who take further mathematics are girls.
A' Levels in mathematics and physics are generally required to take an engineering degree in the UK, so it is little wonder that Perkins' report found that the proportion of female applicants to undergraduate degrees courses in engineering has remained low over the past decade at approximately 16 percent. Even among those young women who pursue engineering degrees, fewer than 50 percent of them go to work for an engineering or technology-based employer, compared with almost 70 percent of male engineering graduates, according to data gleaned from UK engineering students who graduated in 2010-2011.
1
2
3
View Full Article
Generated by readers, the comments included herein do not reflect the views and opinions of Rigzone. All comments are subject to editorial review. Off-topic, inappropriate or insulting comments will be removed.