Exec: Pemex's 'Front Door' Could Open Wider with Mexican Energy Reform
by Matthew V. Veazey
|
Rigzone Staff
|
Monday, December 09, 2013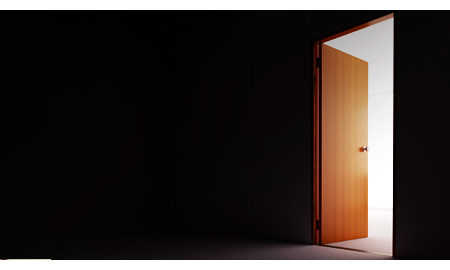 In a given year, Petróleos Mexicanos (Pemex) spends from $30-$50 billion on equipment and services for capital and operating expenses. Although the national oil company operates primarily in Mexico, Pemex relies on international suppliers for roughly one-half of its purchases – and approximately 70 percent of these suppliers are based in the United States.
When Pemex deals with suppliers outside Mexico, it turns to its Houston-based subsidiary Pemex Procurement International Inc. (PPI).
"We're the international procurement arm for Pemex Group," explained Arturo Henriquez, president and chief executive officer of PPI, which handles procurement functions such as purchasing, negotiating framework agreements, expediting and inspections, logistics and customs and processing supplier invoices. "It's the front door to acquisitions and purchases for all international players outside Mexico."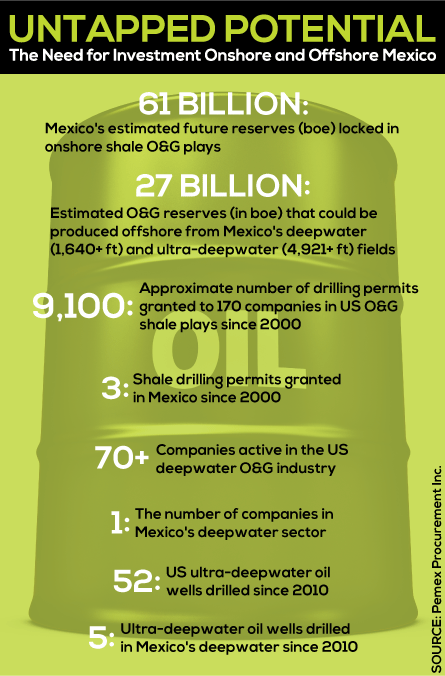 Pemex has dramatically increased its international procurement activities in the past 2 years, translating into a higher profile for PPI within the Pemex Group, noted Henriquez.
"Last year, only $2.9 billion went through Integrated Trade Systems," he said, referring to PPI's name prior to June 2013. "This year, we're currently doing about $14 billion through PPI. That just underscores how underutilized the procurement function was."
The Mexican government is considering energy reform measures that could open the country's oil and gas sector to foreign investment. Under the right set of reforms, Henriquez envisions a major structural change in Pemex's procurement function that could have implications for suppliers both nationally and internationally. Billions in new spending in Mexico's oil and gas industry would go through PPI.
"PPI is the only centralized procurement function in Pemex, but only internationally," he said. "In Mexico, approximately 100 different entities perform the procurement function. That hinders efficiency. We're looking to centralize the procurement function. Pemex purchases are equivalent to 4 to 5 percent of Mexico's gross domestic product, so you can imagine how important to do it well."
As the leader of such a critical Pemex business unit, Henriquez is in a unique position to discuss the implications of energy reform. Rigzone recently chatted with the PPI executive to obtain his insights on the topic. Read on for excerpts from the interview.
Rigzone: Energy reform in Mexico is getting a lot of media attention these days. Are there any misconceptions about Pemex and the state of Mexico's oil and gas industry that are circulating in press reports that you would like to dispel in this forum?
Henriquez: First, Pemex is not being privatized. The hydrocarbons will still be owned by the state, by the country.
Second, while there are different proposals, all parties agree that Mexico needs profound energy reform. The differences lie in the form of the changes, not so much that there is a need for reform.
Rigzone: Where is there broad agreement across the political spectrum and within the general public? Where is consensus still lacking?
Henriquez: All political parties agree there needs to be change in the energy industry – and particularly Pemex, which provides about 35 percent of Mexico's federal budget. Ninety-five percent of Pemex's profit goes to taxes, so that highly restricts its ability to invest across the value chain.
Everyone agrees that Pemex needs to have more investment – not at the behest of the Mexican government – and needs more autonomy in investing in its resources. Where agreement is lacking: how much needs to be opened up to outside companies. Pemex believes it's necessary to change the constitution to allow companies to come in. Pemex can't do it alone. Constitutional change is still a contested matter.
Rigzone: Under the energy reform proposals advanced by President Enrique Peña Nieto's administration, which segments of Mexico's oil and gas value chain offer the greatest opportunities for foreign investment and the deployment of new technologies?
Henriquez: Under Mexico's constitution, no other country can explore, exploit, develop, refine, distribute or market hydrocarbons whether it's gas, oil or refined products. In all aspects of the value chain, Pemex has a monopoly. There is great opportunity for foreign investment in all aspects of the value chain. Pemex needs new technology. Being a government-operated company, we're years behind in technology.
From a value standpoint, the part where there's the most upside potential is exploration and production (E&P). That's where we have our vast untapped reserves. There will be tens of billions of dollars in investment in the next 5 years.
Rigzone: What could the administration's proposals mean for Mexico's deepwater and onshore shale plays?
Henriquez: That's the future. Pemex has been drilling and exploring and developing and producing in conventional shallow waters for years. It's the biggest conventional shallow producer in world. Our reserves have been depleted over 9 years, from 3.5 million barrels of oil per day to 2.6 million barrels per day. Reserves in shallow waters will only last for another 10 years. The future for offshore is in deepwater and ultra-deepwater. Depending on who you ask, Mexico has the fourth-largest shale oil and gas reserves in world – comparable to Kuwait.
Rigzone: How could energy reform transform Mexico's midstream and downstream infrastructure?
Henriquez: Energy reform is all-inclusive. It looks to open up the whole value chain to foreign investment. E&P represents the most significant opportunity, but in midstream there's oil and gas distribution. Downstream, there's refining and distribution as well as petrochemicals. Both midstream and downstream are immediately open to foreign investment.
Rigzone: How could Pemex expand into new markets under energy reform?
Henriquez: Right now, we have a presence outside Mexico. We have a joint venture refinery in Houston with Shell and we're just shy of 10 percent participation in Repsol in Spain. We are not foreign to internationalization, but with energy reform we are looking at refining capacities in the U.S., Europe and Asia and in upstream E&P as we begin to become experts in deepwater and exploit our expertise onshore and in shallow conventional.
Rigzone: How would the administration's energy proposals address local content requirements?
Henriquez: It's not going to change from what it is currently. We require about 25 percent local content, but it's not per transaction. For example, if we make $30 billion worth of purchases we want to be sure that 25 percent of that is fomenting and incrementing local industry. It doesn't mean that every platform or compressor has to be 25-percent local content. Pemex looks at local content in terms of bulk.
Rigzone: Assuming that outside investors are able to join Mexico's oil and gas sector, has Pemex projected how many jobs could be created?
Henriquez: At a very conservative level, Pemex expects 500,000 jobs by 2018 and 2.5 million by 2025. These are direct jobs. They're across the board in the value chain because there's a lot of infrastructure – pipelines, storage units, platforms, etc. – but with a slant toward upstream.
Rigzone: How might Pemex find enough qualified people to do these jobs? Does the company envision more training programs through high schools, colleges and universities, unions and/or formal partnerships with foreign companies?
Henriquez: All of the above. That is one of the big challenges for us. Pemex is a government entity so it's subject today to wages paid at public-sector levels. What energy reform portends to do is give Pemex – although it stays a government company – a different regiment for compensation so we're not treated the same as other government agencies.
We have numerous alliances with many universities in Mexico. We just launched our first Pemex "corporate university." It's for Pemex employees to be trained in international best practices in engineering, geology, refining, etc. We need to do more with international universities to bring Pemex into a more formal corporate recruitment environment to attract promising international students and graduates.
Rigzone: From Pemex's perspective, what are the critical elements of any energy reform plan?
Henriquez: Pemex can no longer do it alone. It needs more investment. It needs more competition. It needs to be free from the coffers of the federal government. It needs more autonomy. It needs more technology via joint ventures with international oil and gas companies.
Rigzone: If energy reform does include most or all of these elements, what do you expect that it will mean for Mexico in the long run?
Henriquez: A lot of people are talking about this being as important or more important than the North American Free Trade Agreement, which transformed Mexico in many aspects. Energy reform is transformative. We're looking at seeing direct 1-percent growth rates in gross national product in the next 4-5 years and up to 2-percent growth rates by 2025, which means billions of dollars in wealth creation. It's transformative in the Mexican economic spectrum.
Generated by readers, the comments included herein do not reflect the views and opinions of Rigzone. All comments are subject to editorial review. Off-topic, inappropriate or insulting comments will be removed.
RELATED COMPANIES